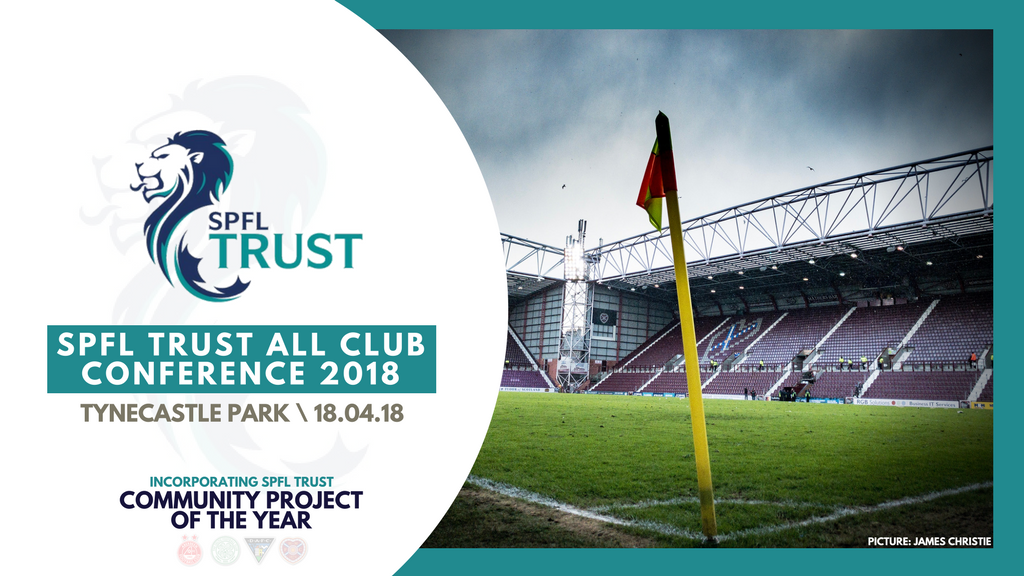 SPFL Trust set for annual conference
Written By SPFL Trust Media Centre
The SPFL Trust will hold its annual conference tomorrow (Wednesday) at Tynecastle Park.
All SPFL clubs have been invited to attend the event in Edinburgh which will see a range of keynote presentations.
The agenda includes an address from the Minister for Sport & Public Health, Aileen Campbell.
Chief executive Nicky Reid will update delegates on the latest news from the SPFL Trust, at the same time as launching the 2016-17 annual report.
Phil Duffy, executive director at Everton in the Community will share the story behind the huge success of the Merseyside club's official charity.
Marketing & communications will feature during the afternoon session. Lawrence Broadie from Electrify will present "Spark Your Story" to delegates, providing an update on the SPFL Trust's communications strategy, and presenting some simple things club charities and community departments should think about effective communications.
And Bruce Tait from Bruce Tait Associates will tell delegates about the importance of having a clear fundraising strategy, and why everyone needs to buy into that process.
The highlight of the day, however, will be the 2017-18 SPFL Trust Community Project of the Year which sees Aberdeen, Celtic, Dunfermline, and Hearts shortlisted for some inspiring programmes of activity.
From 9.30am tomorrow, the SPFL Trust will publish a video from each club's projects via Twitter & Facebook. They'll be posted in 30-minute intervals based on the order that club's will present to the conference: Aberdeen, Hearts, Celtic & Dunfermline.
Clubs will vote for their chosen project, with the outcome to be announced around 3.30pm.
We'll have a behind the scenes film, and pictures from the day on the website and across social media over the next few days.