Make your career count with the SPFL Trust
Welcome to the SPFL Trust's careers page.
We're a friendly team supporting SPFL clubs to deliver some amazing programmes.
Here you will find our latest vacancies, including information on how to apply.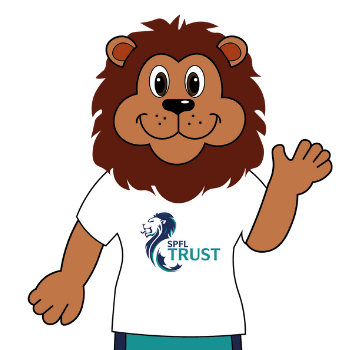 Vacancy          Bookkeeper
Reporting to: SPFL Trust Chief Executive
Salary:            £100-£125/day (depending on experience)
Hours:              Approx. 2 days per month
Location:          Hampden Park, Glasgow
Scottish Professional Football League Trust - Overview
The Scottish Professional Football League Trust is the charitable arm of the Scottish Professional Football League and was established to lead and co-ordinate community engagement activities across all 42 member clubs.
SPFL clubs have a track record of credible and sustained activity, using football and physical activity as a tool to deliver positive life changes in the communities they serve. The SPFL Trust seeks to build on this reputation and co-ordinate projects that will be centrally funded and operate within and across the clubs.
Job Description
We are seeking to appoint an experienced Book Keeper to support the Chief Executive and Company Treasurer in their duties and to help ensure the smooth processing of purchase orders, expenses, accounts payable, accounts receivable, day-to-day financial management and reporting both organisationally and on a project by project basis.
Other associated, ad hoc general office administrative tasks (answering the telephone, printing etc) as may be required. 
This position reflects the need to maintain robust financial controls across the organisation.The position is permanent and part-time likely 2 days per month to be agreed and can involve a mixture of home working and office based work. 
Both personal and book keeping references will be required.
Key Responsibilities
Regular management (receipt and processing) of purchase order system using Microsoft Excel

Regular entering of accounts payable invoices (on average 15 per month) to PO list

Data entry to Sage Line 50 Charities or similar 

Processing of bank transactions (on average 50 transactions per month) on Sage Line 50 or similar and reconciliation to bank statements

Monthly reconciliation of credit card expenses on Excel

Processing of personal expenses submissions on Excel 

Payment Processing on banking software

Assisting with preparation of financial reports

Data Management - Scanning, copying, filing, archiving

Other ad hoc administration tasks as required
Qualifications and Experience 
A recognised accounting / book keeping qualification or with significant proven book keeping experience

Minimum 5 years' working on charitable accounts 

Minimum of 3 years' working with Sage Line 50 Charities or similar
Skills
Confident use of Windows based IT systems

Competent user of Microsoft Word, Excel and PowerPoint

Highly numerate

An eye for detail and precision

Good use of English language

A positive attitude to work

The ability to work alone

To maintain the corporate identity of the company at all times, and to maintain strict commercial confidentiality
Application Process
To apply please send CV and covering letter to: enquiries@spfltrust.org.uk
Closing date 10th February
Please note that employment is conditional on the successful applicant undergoing reference and PVG checks.