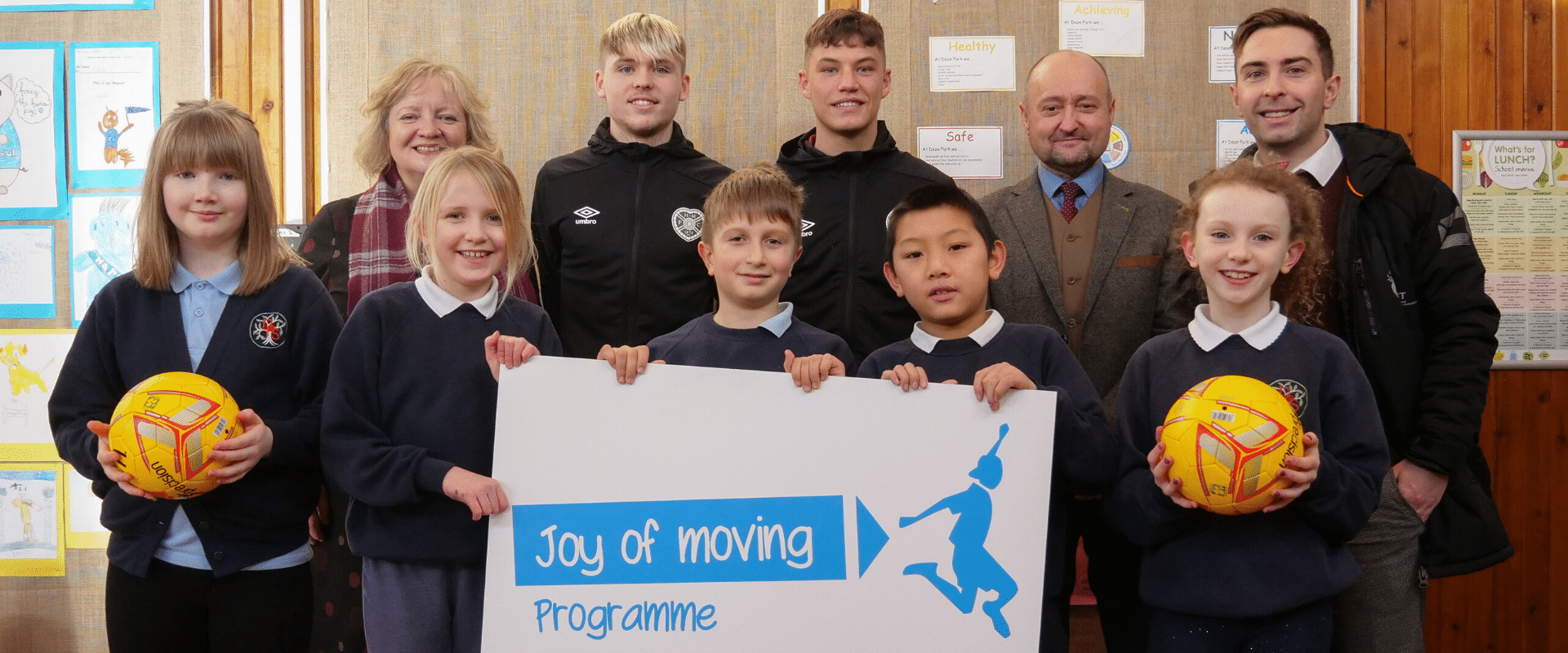 Hearts share the Joy of Moving
Written By SPFL Trust Media Centre
Hearts is to help more kids get more moving across Edinburgh as part of a global CSR initiative.
The capital club have joined Ferrero's Joy of Moving programme, which is delivered in partnership with the SPFL Trust, in Scotland. In doing so, Hearts become the third club in Scotland to become part of Joy of Moving programme.
Clubs in England involved include Middlesbrough, Watford, Sheffield United and Queens Park Rangers.
The Joy of Moving programme is a national school-based educational programme for children aged between 9-10. Over five years, the Joy of Moving programme has helped to inspire a passionate approach to moving in children and to date has moved over 318,000 children in the UK and delivered over one million hours in schools.
By combining six weeks of practical sporting sessions with classroom sessions, the programme encourages physical activity, promotes nutritional education and builds awareness of the importance of a balanced diet and active lifestyle.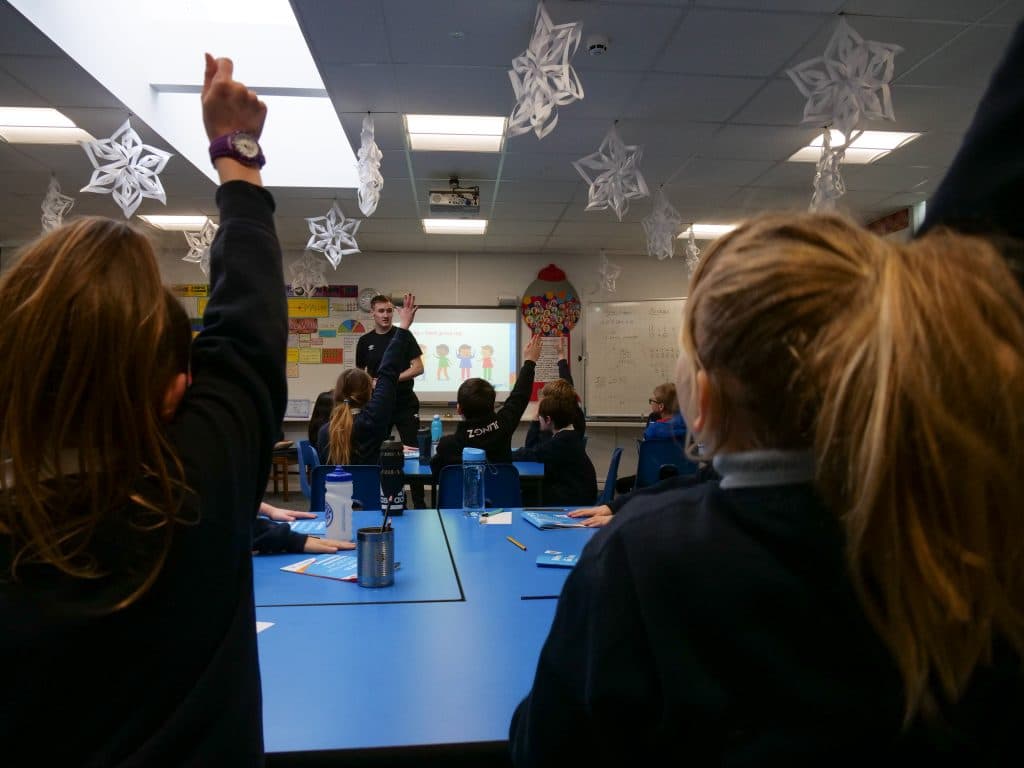 The programme content is unbranded and is developed by nutritional and educational experts in line with the recommendations in the Government's Eatwell Plate and the curriculum.
The launch took place at Dean Park Primary School in Edinburgh. Midfielder Anthony McDonald joined pupils for a session with pupils.
Hearts are targeting sessions for 900 pupils, and these are expected to take place across 18 schools.
SPFL Trust chief executive Nicky Reid comments: "We are delighted to welcome Heart of Midlothian to our Ferrero partnership to deliver the Joy of Moving programme to schools across Edinburgh.
"We've seen tremendous success in Scotland, as part of a global movement that has engaged millions of kids. We know the importance of a balanced diet, combined with physical activity, but getting that message to land can be difficult.
"This is where the power of our clubs come into play, because they have an ability to motivate and excite, very often to amazing effect. They are genuinely trusted to support the communities in which they are based.
"We're sure the addition of Hearts to the programme will only strengthen Joy of Moving in Scotland."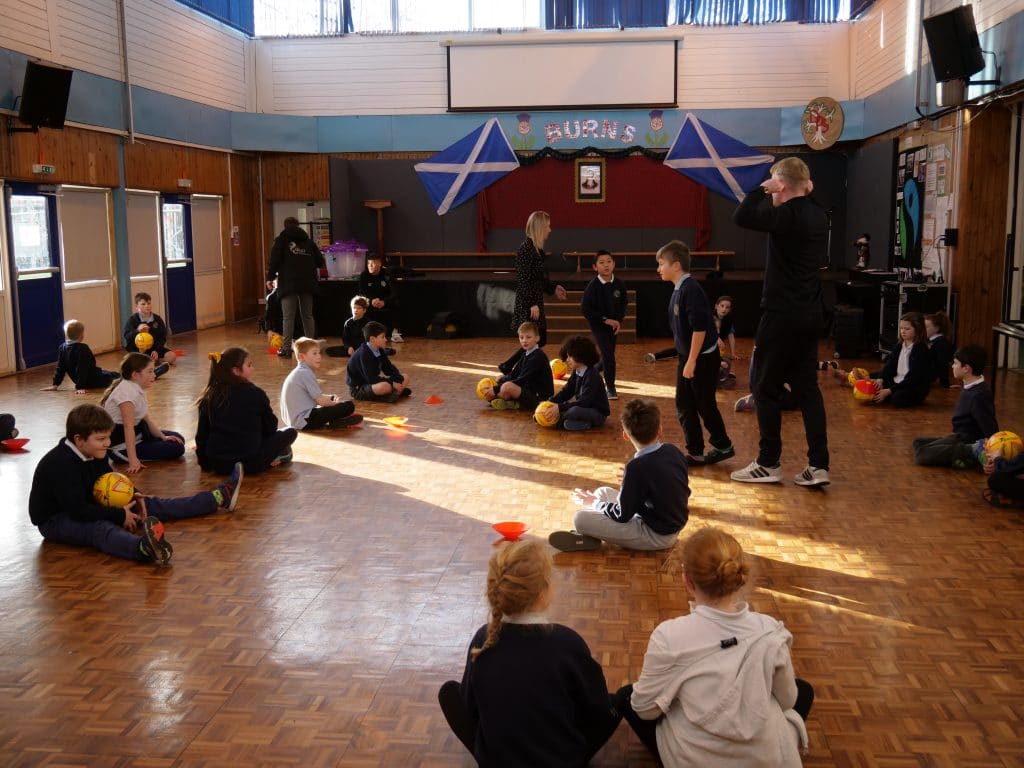 Hearts head of community football Alan White says: "Joy of Moving is another exciting opportunity for Heart of Midlothian Football Club to engage with pupils and teachers in our community.
"The programme will help us build on the fantastic relationships we have made over a number of years with our primary school network and allow more young people than ever before, the opportunity to learn about the importance and benefits of key concepts such as healthy and balanced diets, exercise and hydration, while having lots of fun in the process.
"This highly interactive nature of this programme, both in the classroom and sports arena, is something the pupils and our own coaches are going to love."
Charlie Cayton, Director of Corporate Affairs and Communication at Ferrero UK says: "In the UK, only 20% of children currently meet the Chief Medical Officer guidelines of taking part in sport and physical activity for at least 60 minutes every day.
"In line with our company nutritional principles, Joy of Moving is an unbranded CSR programme designed to inspire active lifestyles in children and help them develop positive habits for adulthood.
"We know that enjoying activity is the biggest factor to get kids moving in the primary 3 to 6. In fact, those who enjoy the activity they are doing are likely to do 33% more minutes of activity. Our programme is based on methodology developed by experts, which aims to inspires children to move through play whilst developing key skills in four major areas: physical fitness, motor coordination, cognitive functions and creativity and life skills.
"We are proud to have been able to deliver this fantastic programme over the last five years through our long-term partnership with the SPFL Trust and partners. Together we have helped to inspire a passionate approach to moving in over 318,000 children and delivered over one million hours in schools."