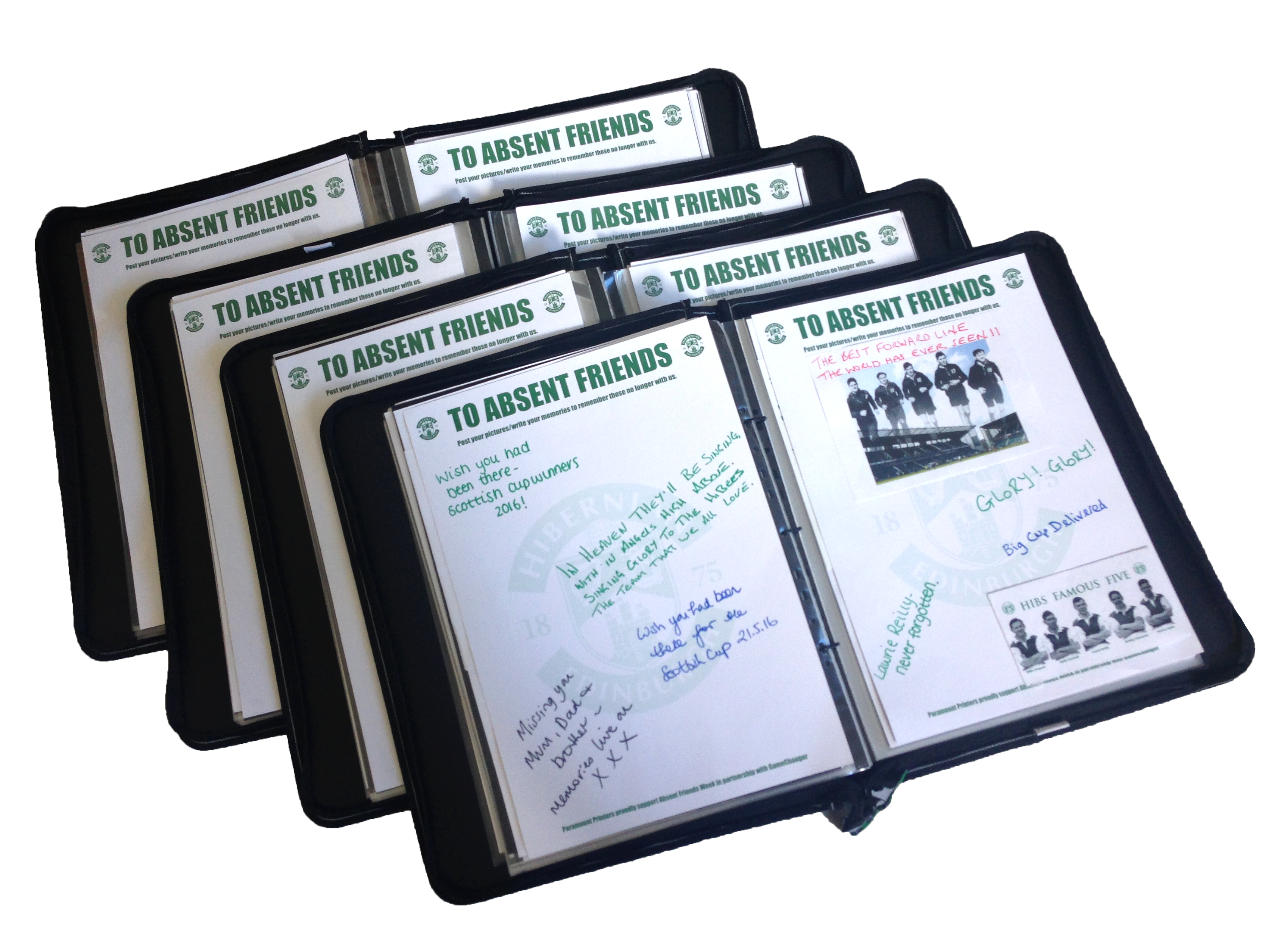 To Absent Friends
Written By spfltrust
The To Absent Friends festival of storytelling and remembrance will take place across Scotland from 1-7 November – in public spaces, over social media, among friends, families and communities, and in people's minds and hearts.
It's an opportunity to remember loved ones who have died but who have not been forgotten. It is not like traditional festivals. It exists to encourage participation – groups and individuals are welcome to take part in whatever way they feel is best.
For last year's festival, Hibernian gave fans the chance to remember their late friends and family by placing posters around Easter Road for people to write tributes. Over 130 To Absent Friends posters were filled, with many dedicating Hibs' Scottish Cup victory to those who sadly didn't live to see it.
Some people prepared tributes in advance, printing out photographs with accompanying written paragraphs, and children's drawings. An emotive online video by a daughter describing the loss of her father who was a lifelong fan gained over 60,000 views.
The event was supported with information, personal stories and advertising on the club website and was organised by NHS Lothian's Health Promoting Palliative Care Project working collaboratively with GameChanger Project Manager, Laura Montgomery.
The posters will now be preserved in the club museum and Hibernian will host this event annually.
To Absent Friends takes place from 1-7 November and clubs are invited to take part, either with a similar poster initiative, or another suitable activity.
To discuss participation in the poster initiative or to discuss other ideas, please contact Robert Peacock on robert.peacock@palliativecarescotland.org.uk or 0131 272 2735.