Stay Safe with Saints
Written By Admin
St Mirren and some of their football talent have joined forces with Police Scotland to support a new initiative aimed at supporting the most vulnerable people in society.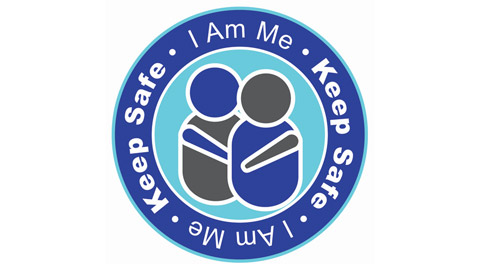 The Buddies manager, Gary Teale, and the current SPFL young player of the month, Stephen Mallan, were all within Greenhill Road to launch the latest phase of 'Keep Safe' — which was first rolled out in April 2013.
This newly aimed programme works with a network of shops and businesses within the Renfrewshire area of Scotland, including all of the local libraries, which act as a safe-zone as such for disabled or vulnerable people when they are in need of help or extra assistance.
All premises' are checked for suitability, offered training and if selected display a 'Keep Safe' window sticker in order for people to understand that it is a safe place to go.
St Mirren is joining a number of high profile Renfrewshire businesses to have a member of the Keep Safe project. Also, by supporting the project they have also become the first football club in Scotland to do so.
Players showed their support of the initiative by wearing t-shirts emblazoned with the Keep Safe logo prior to Saturday's fixture with Aberdeen.  All stewards working at the game also wore pin badges to support the cause.
PC Ewan Smith, Police Scotland, explained: "Keep Safe initiative works alongside a community group called 'I Am Me' to raise awareness of disability hate crime.
"The initiative provides safe places for people to go if they need help. Originally the safe places were for people with disabilities, that has since moved on to include people who are vulnerable.''
"St Mirren Football Club will become Renfrewshire's 43rd Keep Safe premises. We have got the Piazza Shopping Centre, all the libraries, all the Renfrewshire leisure centres as well as some businesses.
Latest figures estimate that around a whopping 97% of all incidents involving disability hate crime go unreported. Police believe that this could be for a number of reasons, but mainly due to the fear of repercussion.
PC Smith added: "A lot of people with a disability just accept getting spat at, kicked, assaulted as part and parcel of having a disability rather than being a crime. Keep Safe will also raise awareness that the police service are hot on this now and really hope people report this to the police and we can make them aware of the keep safe places in the community.
"Unreported hate crimes are the main problem in Renfrewshire."
This is a great programme for a Scottish Club to be involved in to help make a difference within the new modern day society that we live in and having Police Scotland's Support is always a benefit.