St Mirren legend tackles some big issues with the help of Babakoochie Bear
Written By SPFL Trust Media Centre
St Mirren legend tackles some big issues with the help of Babakoochie Bear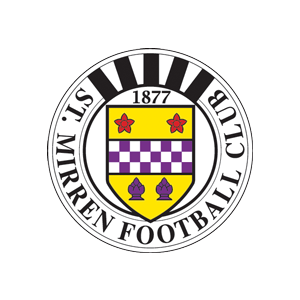 Former St Mirren Player and Manager Tony Fitzpatrick has written a book called "The Promise – Together Again"
The Scottish footballing legend Tony Fitzpatrick is hoping to make his mark in a completely new game, being a best-selling children's author.
The former St Mirren Manager has written a brand new book inspired by the death of his son Tony Junior from Leukaemia more than 30 years ago.
"The Promise – Together Again" follows the ventures of Babakoochi Bear in Freedom Forest & Mountains, a story which Mr Fitzpatrick believes will definitely find its way into the hearts of children everywhere and aims to do so by using both school libraries and also the power of the net.
This book deals with a series of big issues which ranges from grief, anger, hurt, life after death and even bullying!
The book has been written in both a simple but extremely charming way, being easily digestible for children especially if they're facing any of these situations in their own life at home.
"Babakoochi was the nickname I gave my first son," explained Tony. "I gave all my children nicknames and always made up bedtime stories for them."
Simply heart-warming project! Certainly a book to go at the top of your children's wish-list.