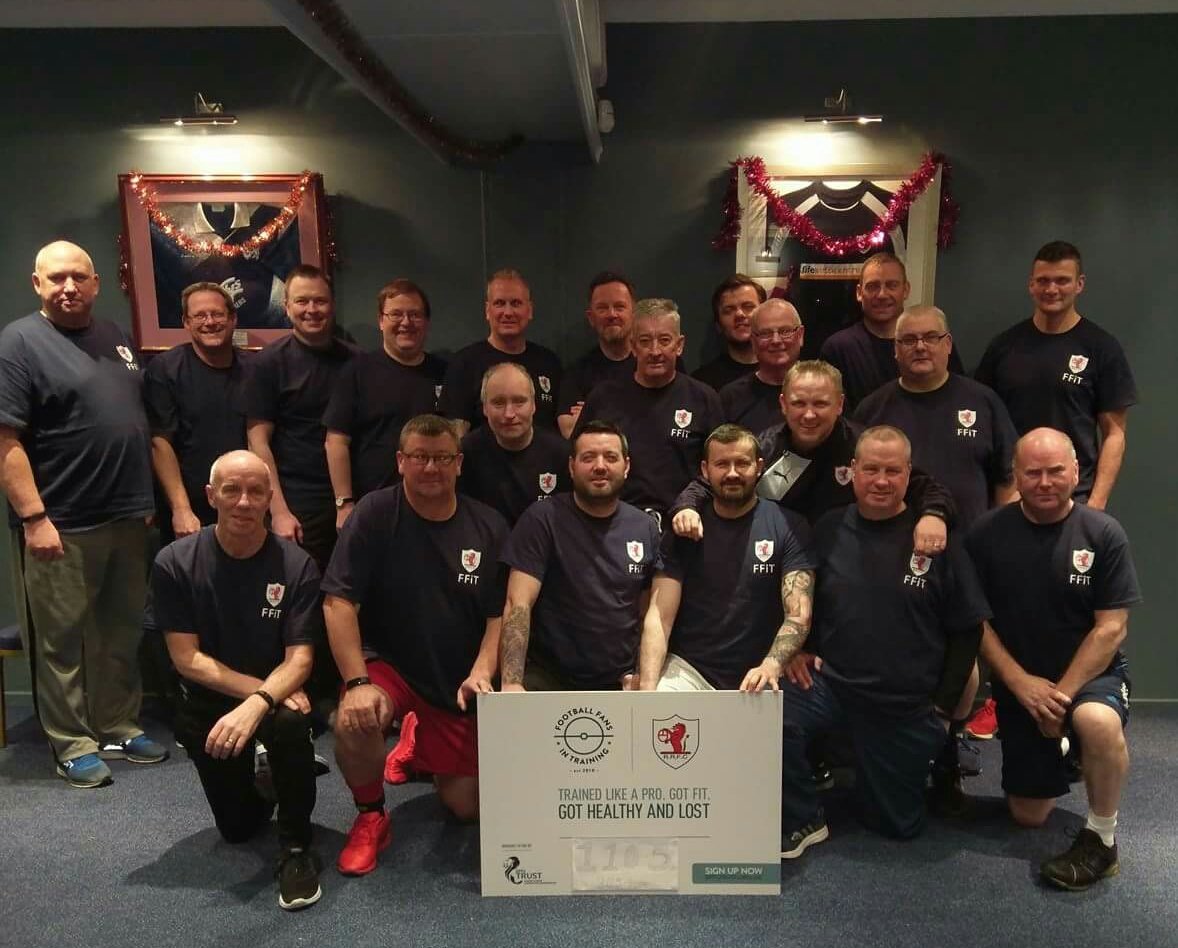 Spotlight On: Raith Rovers Community Foundation
Written By Admin
by Calum Woodger
This week media intern Calum Woodger spoke to Head of Community Development at Raith Rovers Community Foundation, Paul Doig, about the work his team are doing throughout Kirkcaldy and wider Fife.
Paul shone the 'Spotlight On' the success of Raith's Football Fans in Training (FFIT) scheme, how it's lead to the piloting of more courses and how the club's chief executive Eric Drysdale lost weight through FFIT.
Read on for more.
---
---
Tell us more about your role at Raith Rovers Community Foundation.
"I oversee all the projects that we're running in the foundation. I oversee 12 sessional coaches, a range of different programme and partners, whilst at the same time trying to bring in new activities for the foundation."
You were appointed to your role as a result of League Cup funding, can you tell me more about how that came about?
 "I'd been a sessional coach at Hibernian Community Foundation for many years and obviously like many foundations there's not a lot of full-time contracts going around so when the Raith job came around I applied and was successful enough to get it.
"It's been great for me, around 18 months I've been here now, and when I arrived there was sort of a blank canvas for me to work with and that's really allowed me to set a benchmark for what we've been doing over the past 18 months."
What is the overall goal of the Raith Rovers Community Foundation?
 "It's all about engagement with the community. Making sure that the club is the hub of the area in terms of health and wellbeing, and making sure that we serve the town well and that they have access to all the projects that we do."
"It's not just Kirkcaldy, we do a lot of work in Glenrothes, across to Burntisland, we're trying to engage with our fanbase in other parts of Fife too.
What are the key programmes you run here at the Foundation?
"FFIT has been really, really successful. From the programme we've had a lot of guys, and girls, who lose a lot of weight, feel better and actually manage to achieve everything they set out to do.
"Our chief executive, Eric Drysdale, has been on FFIT as well as a couple of other directors at the club so they understand that side of it. The club have been brilliant with us."
"On the back of that we've managed to deliver some school initiatives. Very similar to the SFA School of Football programme, we work with 20 S1 and S2's three days a week on football based stuff most of the time, but we also have classroom learning.
"We look at health and nutrition, wellbeing, sport science while linking it all into the Curriculum for Excellence so we are, without realising, improving their communication skills, numeracy and literacy at the same time."
---
---
Which initiative are you most proud of? You've engaged over 1100 people through your community football programmes.
 "Once again, with FFIT going so well, we were able to bring in walking football with the guys. The programme is still going, which is good.
"On top of that we've had a group who've broke away as they have gotten fitter through the FFIT programme and they've now started their own full-speed football programme.
"Another breakaway group from the last block FFIT have created Rollers Reloaded, it's very similar to the exercise they were doing at FFIT, but they actually made it a two hour programme with the first hour being very physical gym-based work and the second more fun playing different sports like hockey, volleyball, basketball just to break it all up.
"It wouldn't have happened without the guys on FFIT, we've got a lot to thank the SPFL Trust for!"
What is your current FFIT set-up?
 "We're into our fourth male FFIT programme, and we're also piloting an 18-34 group. Hopefully we'll see some good results coming off the back of that as well.
"We've had a lot of people ask to join the programme in the past and we've had to turn them away because of their age.
"And now the 18-34 programme is filling up quicker than the mainstream programme! There's a big demand for it, hopefully we can take that further and start to educate families through FFIT"
---
Find out more about Football Fans in Training here.
---
How do you see your relationship with the SPFL Trust developing over the coming years?
"I think it will get stronger and stronger. I think both parties have similar ideas and similar goals. The initiatives do well to interact with the football club and the local community.
"The partnership is growing all the time, we're not standing still that's the main thing, everyone at the SPFL Trust is on the ball to get the next programme up and running.
"As a community foundation, linking in to it, it's been really good."
---
Follow the latest happenings at Raith Rovers Community Foundation on Facebook and Twitter.

Stay on the ball with the SPFL Trust on Facebook and Twitter.