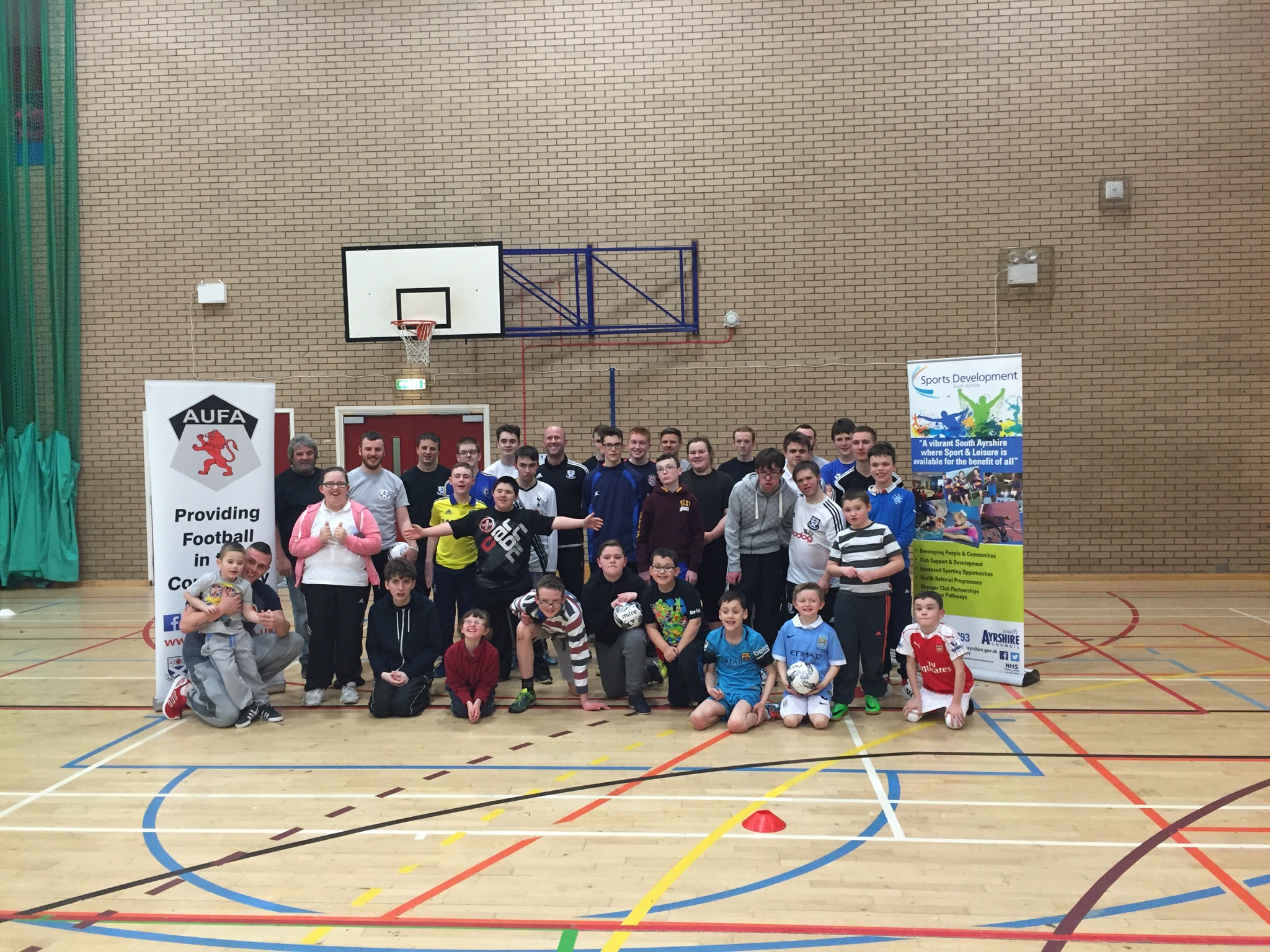 Spotlight On: Ayr United Football Academy
Written By Admin
Media intern Daryn MacRae recently spoke to Shaun Ferrie, Community Programmes Manager at Ayr United FC, for the latest instalment of the SPFL Trust's 'Spotlight On' series.
Shaun spoke about the "life-changing impact" of Football Fans in Training, Football Memories and the club's disability football sessions.
Read on for more.
---
What is the overall goal of your work in the community?
"Our philosophy is to deliver for all. It's for boys and girls, adults of all ages, people with disabilities – encouraging participation is our aim as it feeds back into all the programmes and gives that community feel.
"But it's not just about the quantity of what we do, it's about the quality.
"It's all about delivering worthwhile programmes for supporters of Ayr United and the local Ayrshire community."
What are some of the key initiatives you run?
"Our disability programme is massive and something we are passionate about. We have a disability club called Honest Kids and they play once or twice a week. It's about enjoyment, to begin with, but the more they do it, the more confident they get and we can start to think about competition.
"About 30 kids turn out weekly to attend a two-hour session. We also have adults who come in and participate as helpers and coaches. For instance, we have a young gentleman who is deaf, and he comes in and assists with a player who is also deaf. He helps with the communication side that we maybe lack.
"We have a very vibrant volunteer programme, with over 100 volunteers feeding into our programmes and the academy. They do everything from accounts, admin, driving buses to coaching sessions. It helps with CVs and maybe loneliness for those in retirement."
---
---
Billy McNeil's case raised awareness of the impact of dementia. On this, how have the club's Football Memories sessions been received in Ayrshire? 
"Football Memories is fantastic. We've been running that for two years and every impact is positive.
"We get together once a month with a tea and a pie and just talk about football. Each one has a theme. This month it's Scotland football songs, so everyone turns out, reminisces and listens to each other recollections.
"We get a wide variety of people attending. A lot have dementia or Alzheimer's, some are retired and lonely, some recovering from illness. It's good for their minds and gives them a place to come and relax.
"There's no magic to it but everyone's together and it stimulates the mind.
"It also gives carers some respite, and they just sit in amazement at what is happening. It's not just beneficial for the individual, it has a real impact on those around about them too.
"The impact for the club is massive. We've grown from 10 at Somerset Park to 55. Again, it's about the quality of what you're delivering."
---
Find out more about Football Memories here.
---
The club has also become heavily involved with Football Fans in Training (FFIT). What has been the impact of the programme?
"All the guys lost weight, which is obviously the goal, but the big thing I took from it is that all the guys still play walking football every week. They organise it amongst themselves 18 months on.
"FFIT has been brilliant. It was a life changer for a few of them: I know that sounds a bit deep but it's true. It brings them back to the club and can make them a fan again.
"They're mad keen and loved the fact they were in around the stadium. It becomes a social scene, for a couple of them it was all they had and offered a real social opportunity."
---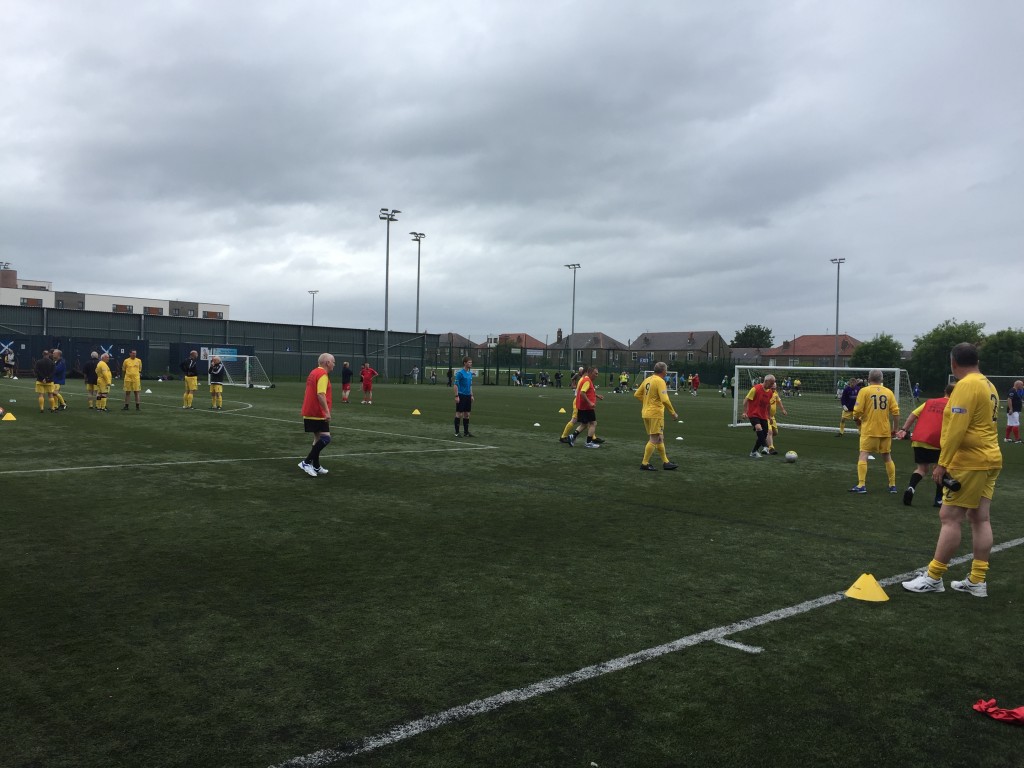 Weekly walking football is a must on the calendar for Ayr's FFIT participants.
---
 Follow the latest happenings at Ayr United on Facebook and Twitter.

Stay on the ball with the SPFL Trust on Facebook and Twitter.