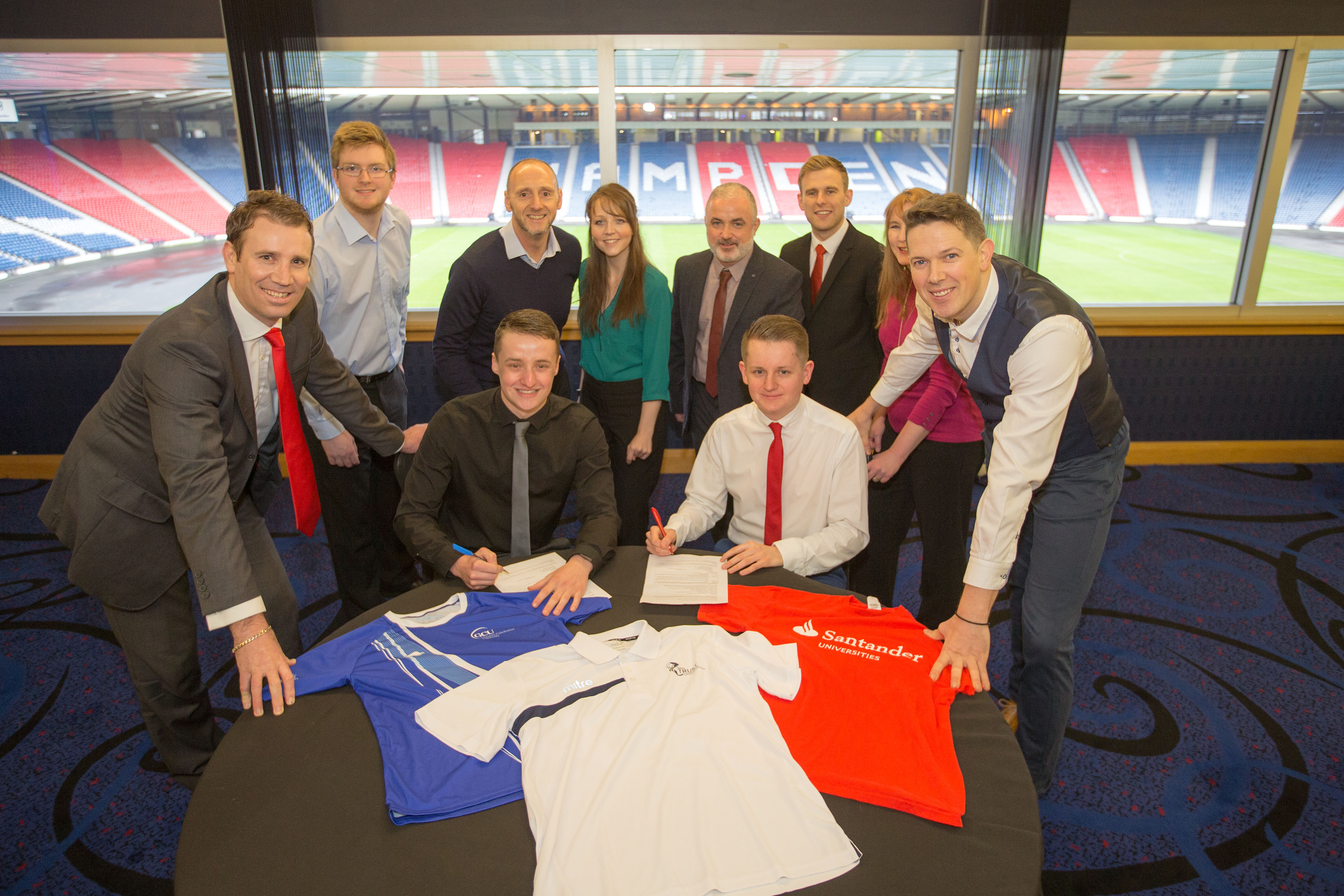 Multimedia Interns Blog: Thank you SPFL Trust
Written By Admin
Back in November, working in partnership with Santander, the SPFL Trust took on two masters students from Glasgow Caledonian University (GCU) as multimedia interns.
During their seven months with the SPFL Trust Daryn MacRae and Calum Woodger have increased the Trust's output online and on social media.
With their successful 'Spotlight On' feature and other projects such as the #KeepUpWithTheTrust social media challenge and work at the League Cup Final, they have certainly been busy.
Read on to hear more about their own personal highlights.
---
Daryn said: "From the first week of the internship working at the League Cup final through to the final week spent producing a video package on Celtic's work in the community, my time with the SPFL Trust has been a fantastic experience.
"Football clubs often make the headlines for all the wrong reasons, but I've seen over the course of the internship some of the great work that goes on behind the scenes and the value that these clubs have to their local communities."
---
---
Daryn added: "Projects such as Football Fans in Training and +Sport, Move & Learn change lives for the better and it's great to help share these stories.
"Creating and pulling together the 'Spotlight On' series has been a real highlight and gave Calum and I the perfect platform to put the skills learnt during our masters studies into practice in the real-world.
"It has been a pleasure to work with the Trust and the clubs over the past year, and is something I couldn't recommend highly enough to any other students looking for a foot in the door in sports journalism."
---
---
Calum said: "I can only echo Daryn's sentiments by saying thank you to the SPFL Trust for giving us the opportunity to hone our journalism skills and gain valuable experience of working in such an environment.
"For me, going out into Scotland's communities to meet local people enjoying life changing experiences on the SPFL Trust's many programmes is an incredible thing to see.
"Having travelled across the country from Greenock to Livingston and places in between doing our 'Spotlight On' series we have met some inspiring people giving Scottish football a good name.
"We've heard stories of weight loss, people battling mental health, dementia and just about kids having fun. They all make you smile.
"The SPFL Trust is great place to work and I hope future students take advantage of the opportunity to work with Derek, Alison and the rest of the team."
Stay on the ball with the SPFL Trust on Facebook and Twitter.