Gary Naysmith Launches H2-O
Written By Admin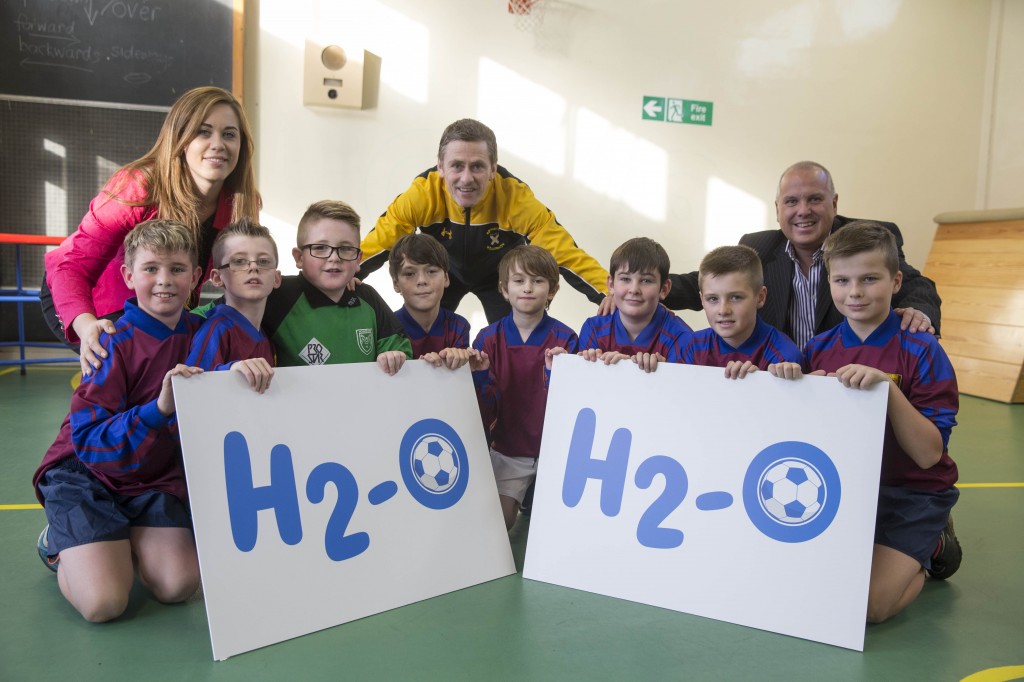 Do you think young people today should be getting more exercise?
The SPFL Trust and Scottish Water are pleased to announce they have teamed up three SPFL clubs to kick off a new educational programme called H2-O, which will teach Elgin, Dumfries and East Fife school pupils in selected schools about the importance of staying hydrated and physical activity.  East Fife FC, Elgin FC and Queen of the South FC will deliver this free programme to a total of 3000 young people.
Gary Naysmith, former Scotland international player, was on hand today to launch the East Fife FC programme at Mountfleurie Primary School in Fife and teach the pupils a trick or two.  Each pupil will be given a certificate, water bottle and a voucher for a free family match day ticket to a game at the respective clubs.
The SPFL Trust is excited to be working with Scottish Water to launch a programme which targets a vast number of school children in the surrounding communities as well as provides pupils with the opportunity to visit their local football club.
I think we can all agree that for young people to keep physically active is very important. That is why we have 3 professional clubs on board who also share awareness for physical fitness within schools in order to help kids stay fit and not to forget hydrated.
For more details please see; – https://spfltrust.org.uk/projects/h2o-programme/