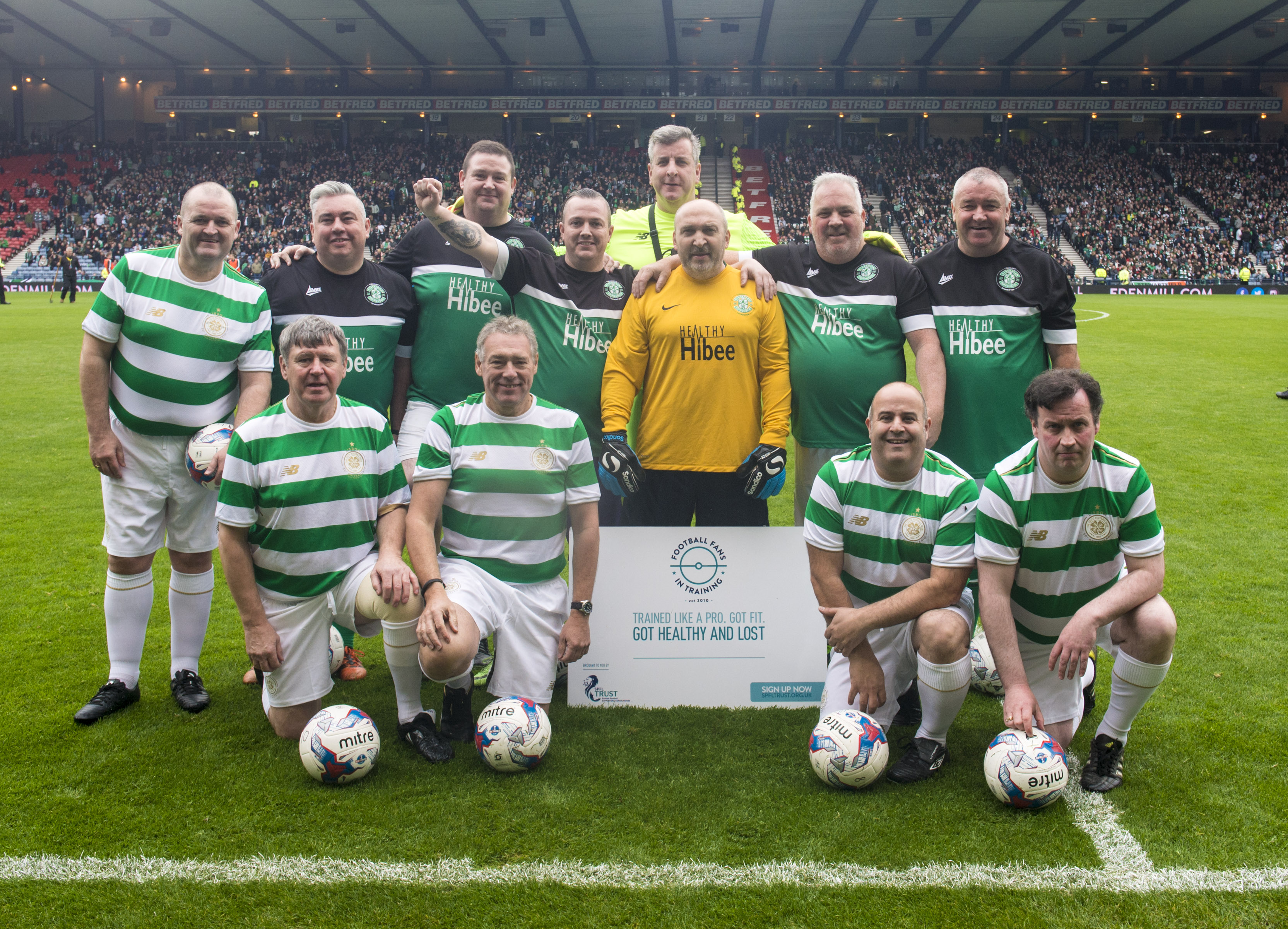 FFIT Half Time Challenge receives fantastic reception
Written By Admin
Last weekend the SPFL Trust welcomed supporters of the four clubs in the Betfred Cup semi-finals for the Football Fans In Training Ten Second Challenge!
Both games were a huge success especially the half time challenge in which six participants from each team had 10 seconds to run from the halfway line and take on the opposition keeper.
All the guys taking part had a very enjoyable time and got to see their heroes up close which made it even more memorable for all involved.
There were feelgood stories throughout all the teams for example one participant lost over six stone after taking part in FFIT!
Some of the goals scored would've caught the eye of the players out warming up and the passion in the celebrations only added to the overall atmosphere of the game.
The half-time challenges finished as:
Hibernian 2–2 Celtic
Rangers 1–3 Motherwell
FFIT is free to take part in and is a 12 week course being ran at 33 SPFL clubs across Scotland. You can contact your local club to find out if they are running FFIT.
Click here to find out more about Football Fans in Training