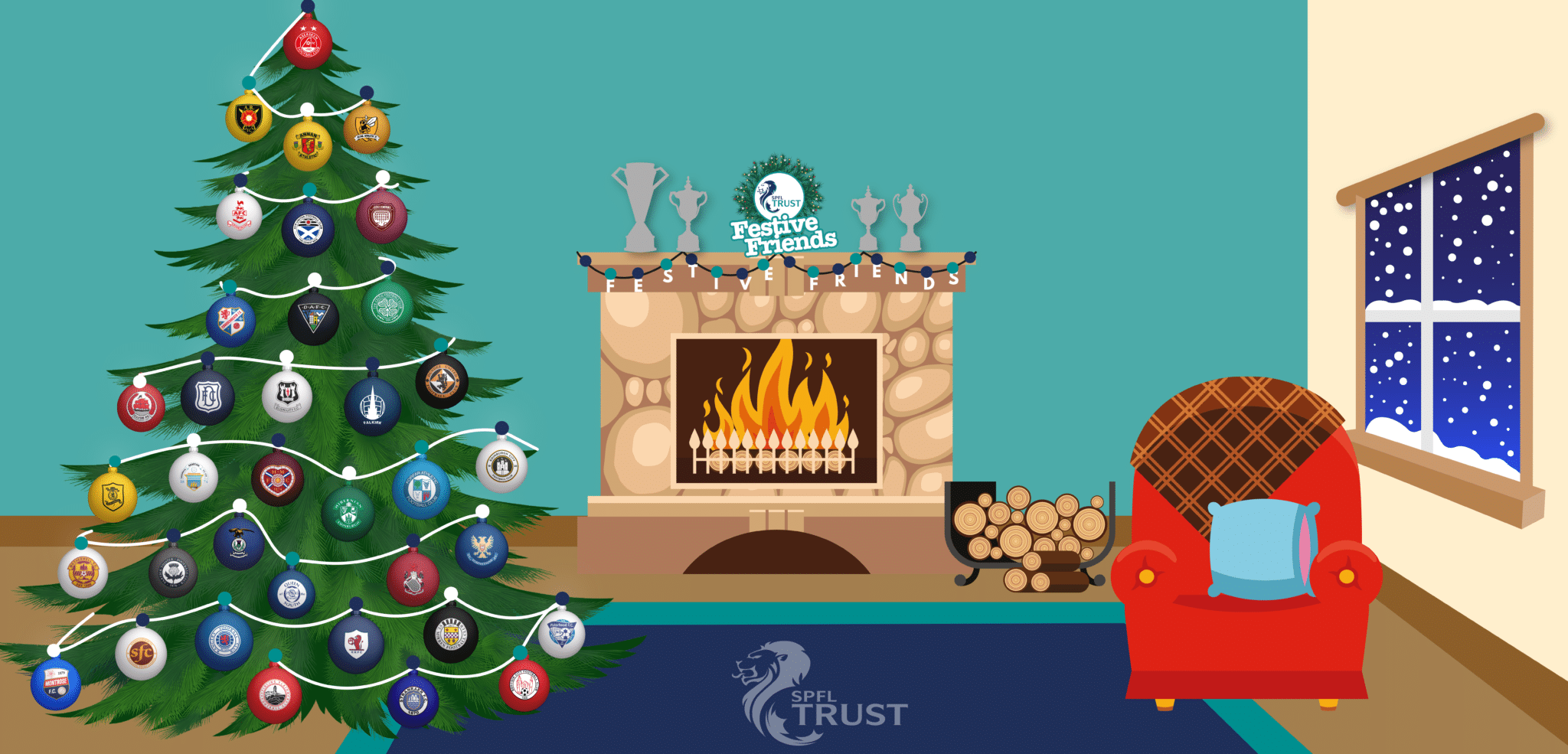 Festive Friends returns for 2019
Written By SPFL Trust Media Centre
SPFL clubs across Scotland will this month throw open their doors to support socially isolated and vulnerable elderly people as part of the our Festive Friends initiative.
A fantastic 36 clubs have agreed to open their doors and for the first time, the SPFL Trust, in collaboration with Sodexo, will host its first ever Festive Friends meal at Hampden Park on 18 December.
Festive Friends is a simple concept. It was born out of an opportunity to create something special for those suffering the effects of isolation at a time of year when they need it most.
Every guest enjoys a tasty Christmas lunch, and the means to get to their local club, but more importantly the companionship and support often so desperately needed for elderly, vulnerable people.
Last year, over 1000 participants enjoyed a Festive Friends event, with four clubs open on Christmas Day.
This year that number will rise to six with Greenock Morton, Dundee United, Hearts, Montrose, Partick Thistle and St Mirren all set to welcome those who would otherwise have spent the holiday alone.
"Christmas is the most wonderful time for most people but unfortunately for some, it can be the loneliest, especially if they have few friends and family," explains Nicky Reid, the SPFL Trust's chief executive. "The heart-breaking stories that have come out of previous years have proved how essential these events are for isolated people.
"We'd like to thank the SPFL who once again have provided funding for all the events this year. It really shows the power of Christmas and the power of football when everyone comes together to support their community."
SPFL chief executive Neil Doncaster said: "It is heart-warming to see the extraordinary lengths our SPFL clubs go to in providing help and support to some of the most vulnerable and isolated people at Christmas time.
"Football clubs in Scotland act as pillars within their local communities and continue to make a real difference in society, allowing people to come together and form relationships through a shared love of the sport. Everyone involved in these events, including club staff, volunteers and the SPFL Trust should be extremely proud of the significant difference they are making through this initiative."
Find out more at spfltrust.org.uk/festivefriends.