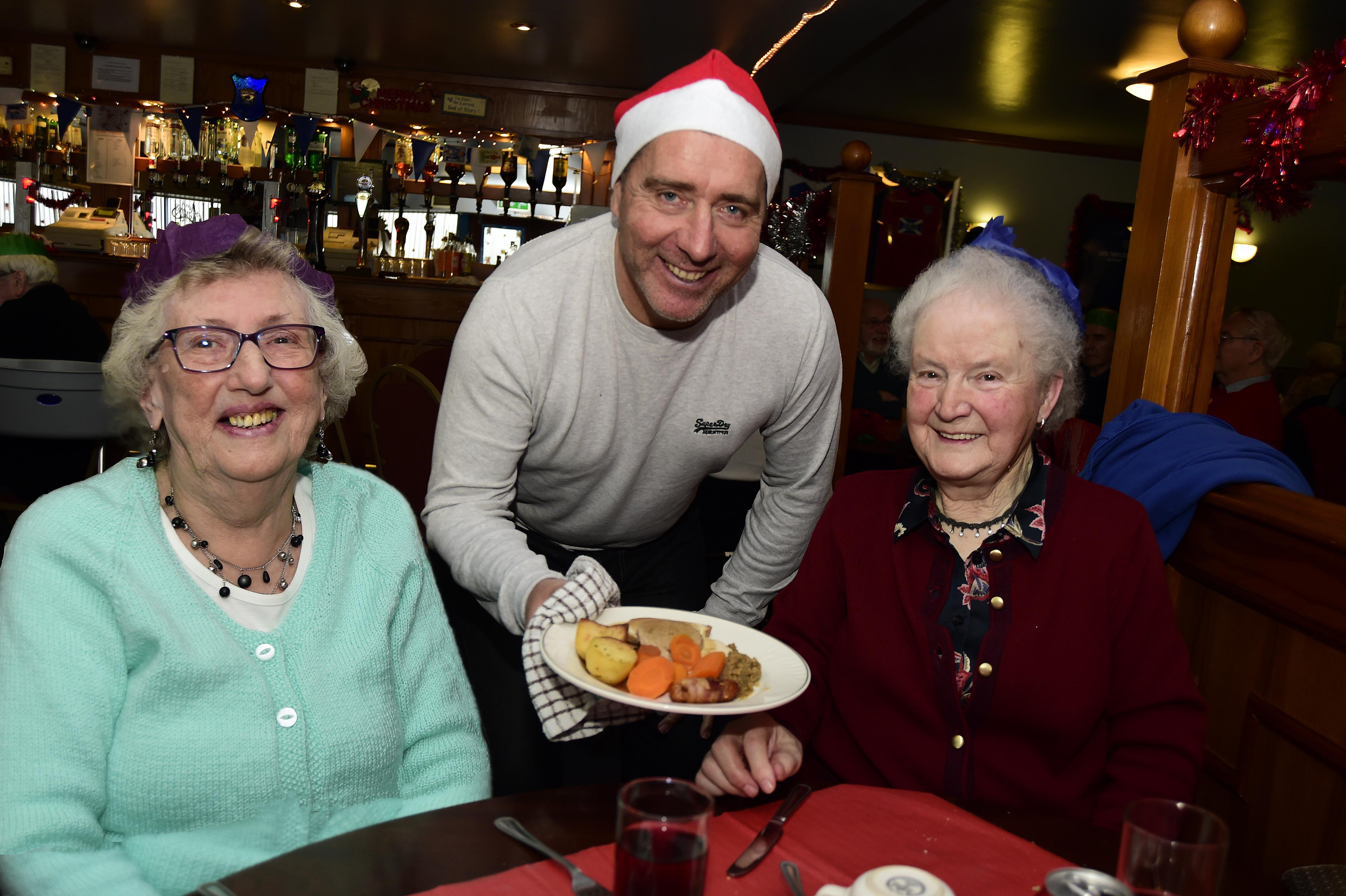 Festive Friends report published by SPFL Trust
Written By SPFL Trust Media Centre
The SPFL Trust has revealed that 569 older people participated in the first Festive Friends initiative, which took place over the Christmas period, last year.
In total, 25 SPFL clubs took part in the programme which provided a Christmas lunch, and plenty of companionship at what can be a difficult time.
Today, the official report for Festive Friends 2016 has been released, curating some inspiring stories from all over the country as, once again, SPFL clubs showed their capacity to change people's lives.
Of course, for some it's the 'most wonderful' time of the year. Twinkling lights and a dusting of snow, the backdrop to celebrations, feasts and happy moments.
For others, it is the opposite. The lights fade, the weather is ice cold, and with few friends or family, loneliness bears down and Christmas can feel a dark time.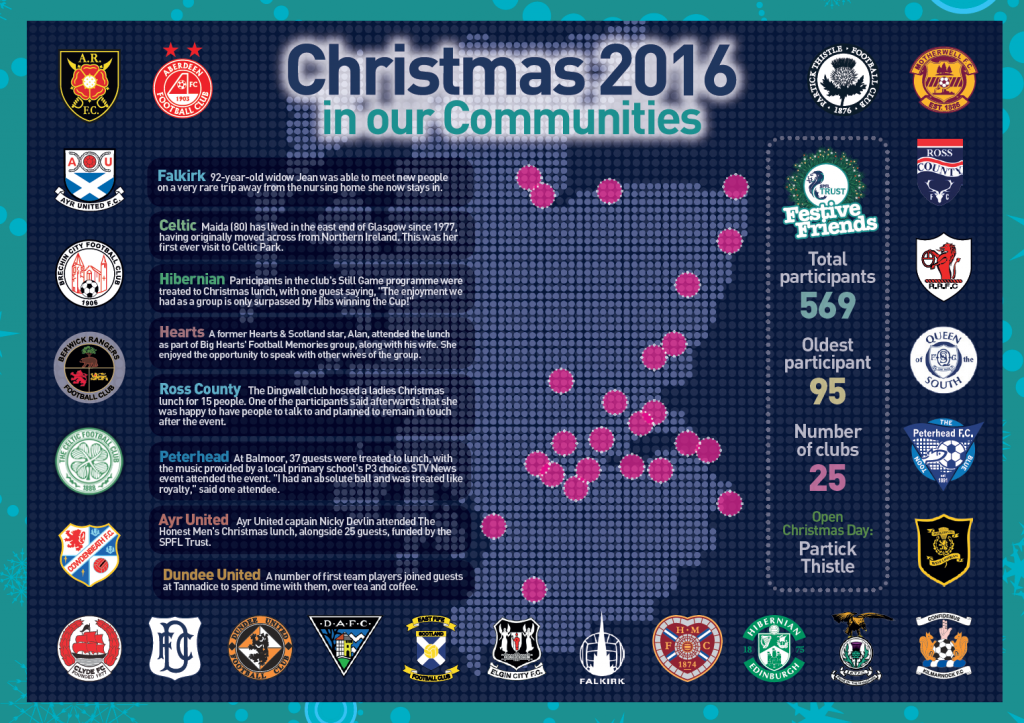 And so Festive Friends, a simple concept, was born out of an opportunity to create something special for those suffering the effects of isolation at a time of year when they need it most.
A tasty Christmas lunch, at the local football club, the means to get there, but more importantly the companionship and support often so desperately needed for elderly, vulnerable people.
"The reality is when you don't eat well, and spend far too much time on your own you risk your physical and mental health," explains SPFL Trust general manager Nicky Reid
"When the idea was taken to clubs, the response was universally positive, with over half able to facilitate a special experience for the elderly in their communities."
Some came via existing life-changing programmes, others part of the wider football community recognising the need to think of others.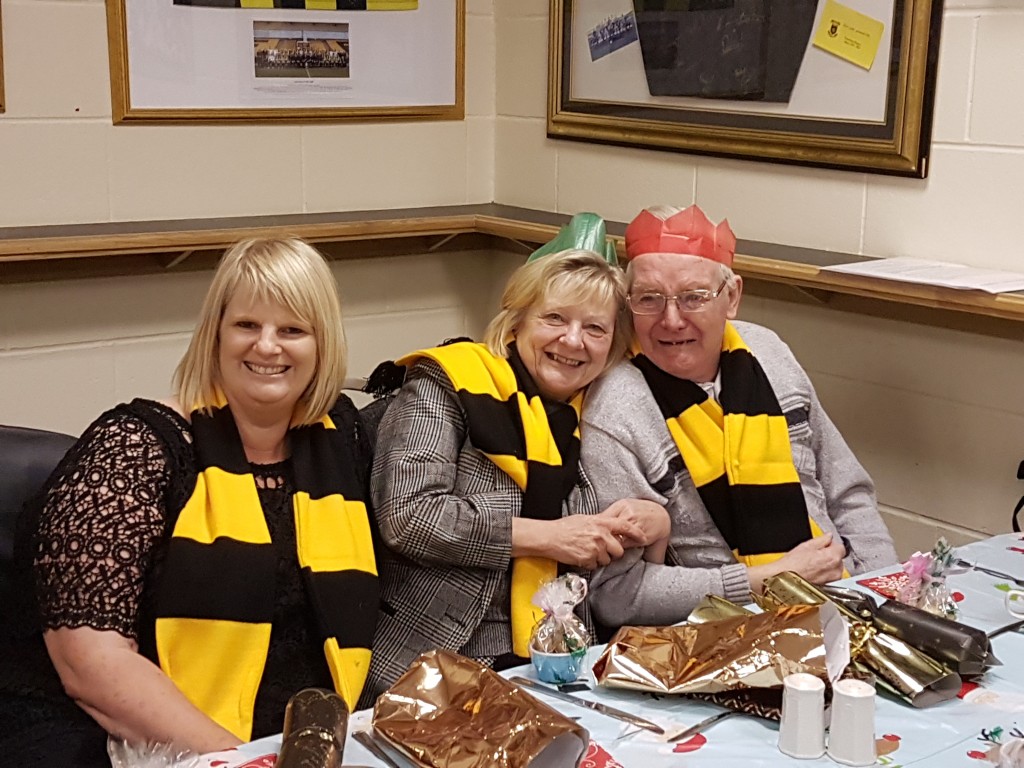 It meant flinging open the doors of stadia around the country, making use of VIP hospitality suites and boardrooms, giving them back to people who were happy to receive a warm welcome.
People like William Lynn (90), a life-long Albion Rovers supporter – now virtually housebound – were able to come back to his club. The club has gone on to set up its own Football Memories group, providing a long-term legacy of support.
Mr Lynn wasn't the oldest participant. Grace Friar (Berwick Rangers) is 95!
84-year-old Tommy Cook is widowed and rarely gets out of his house but has become actively involved in Inverness Caledonian Thistle's community programme.
"There are so many incredible stories," Nicky continued. "It was also fantastic to see how many first team players, managers and coaches took part in the events, spending precious time with guests."
CLICK HERE TO DOWNLOAD THE FESTIVE FRIENDS 2016 REPORT 
Interested in supporting the work of Scottish football in our communities? Get in touch!