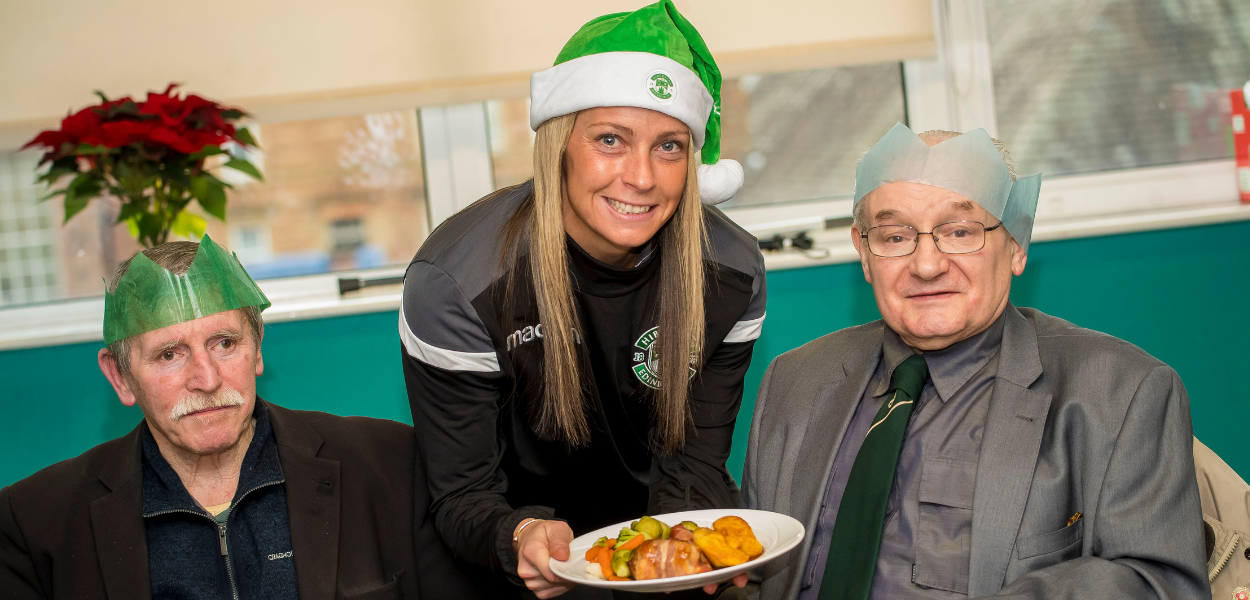 In 2018, we made more Festive Friends than ever before…
Written By spfltrust
Last year's Festive Friends campaign was the biggest year yet, with an incredible 1040 participants sitting down to a full Christmas dinner, put on by their beloved football club. 
That's an amazing 43% rise from 2017, spreading Christmas cheer to 285 more people, over five more clubs.
Nicky Reid, CEO of the SPFL Trust commented, "We are delighted with the response to Festive Friends for 2018. It was the best attended year yet, with more clubs than ever before taking part.
Football clubs sit at the heart of many communities and Festive Friends provides a real chance for our clubs to help brighten, what can be for many, a difficult time of year. Thank you to all involved!"
SPFL Chief Executive Neil Doncaster also had kind words to say, "Festive Friends made a real difference to the lives of socially isolated people and it's fantastic that during the 2018 festive season more SPFL clubs got behind the initiative than ever before.
We were proud to once again support this hugely impactful SPFL Trust project and hope all involved enjoyed wonderful food, gifts, games and, above all, companionship."
We want to give a massive thank you to all clubs involved for their hard work and dedication. We'd also like to thank the SPFL who funded the delivery of this programme which is a huge factor in making this fantastic feat possible.
The Festive Friends report, featuring all key statistics and some fantastic stories, will be available in the upcoming weeks.
If you would like to help us fund Festive Friends for 2019, and you are a Co-op member, you can select us as your chosen charity to support. Visit the Co-op website for more information.