Every Little Really Does Help
Written By Admin
Pars Stars
'The Pars Stars' programme launches in partnership with Tesco!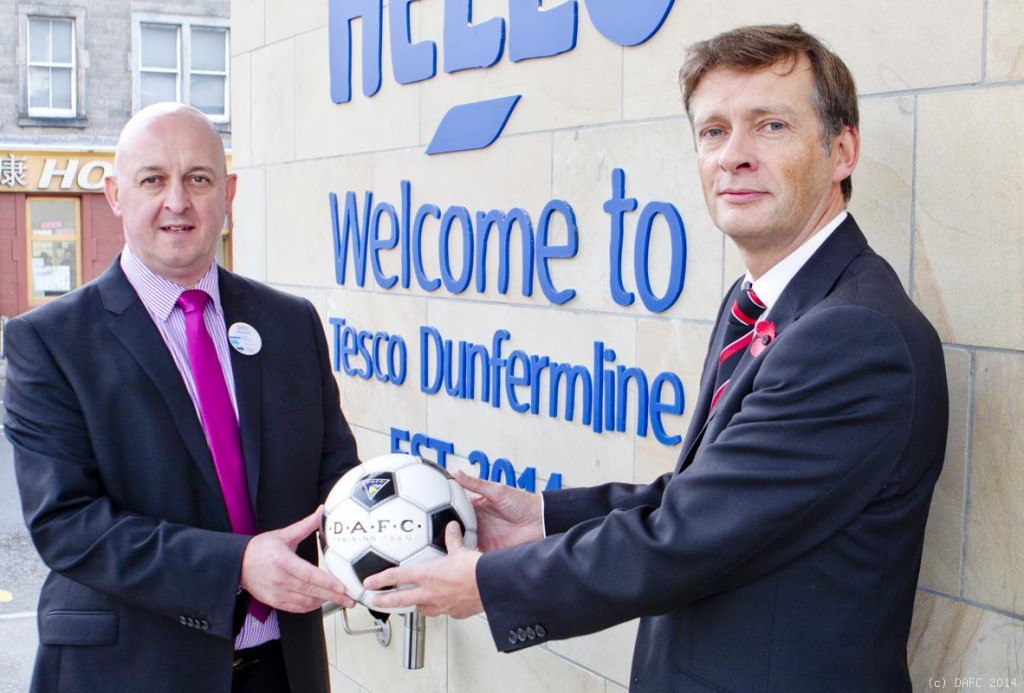 Pupils across Fife will use football as a tool to develop a range of curriculum based skills, thanks to an exciting partnership between The Pars Foundation, Dunfermline FC, Tesco and Children's Services at Fife Council.
The project will include the creation of match reports, commentating and interviewing to develop literacy skills, whilst 'Pars Tackle Your Health' focuses on health, wellbeing, nutrition and exercise by outlining the day in the life of a professional footballer. 'Tours for Schools' gives children the opportunity to learn about the wider employment related aspects in the world of football including business, accounting, retail, hospitality, physiotherapy, media and maintenance.
Excitingly, there are already plans to roll the programme out to secondary schools across the area.
Ross McArthur, Director of Dunfermline Athletic Football Club said: "Since Pars United CIC acquired DAFC a year ago, the board has worked hard to ensure that our football club fulfils its social obligations fully to the community of West Fife. One of our immediate goals had been to facilitate a community schools programme that would engage with local primary school children. We wanted to use the fun and enjoyment that football can provide to kids, to support children's learning, in line with the Curriculum for Excellence."
To find out more about this exciting new initiative, contact;-  oliphant@tis cali.co.uk or Kelly@theparsfoundation.org