Dons Legends Get Outdoors
Written By Admin
Dons Are Out and About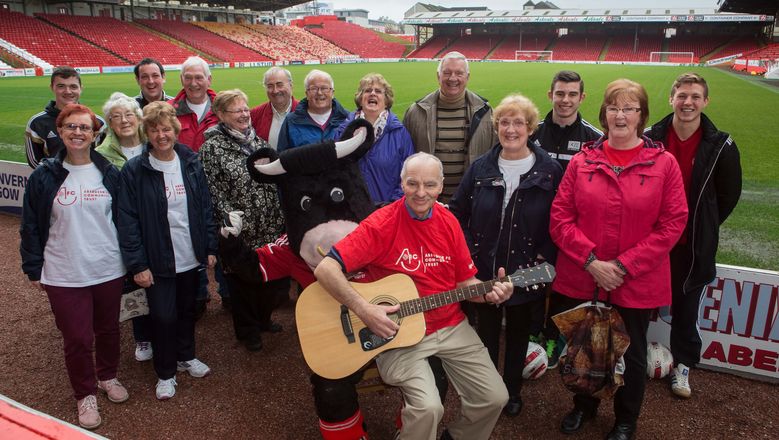 Aberdeen Football Club Community Trust (AFCCT) has started a brand new programme for over 65's.  This programme has been created to encourage the older generation to get outdoors and through the doors of Aberdeen Football Club.
The programme was created as a follow on project from the summer's SPFL Trust projects. The Get Outdoors programme offers support, company, well-being and the opportunity to get outdoors and socialise with people of a similar age group – all for free!
During the summer a group of 24 participants walked a grand total of 700 miles – the equivalent of walking from Aberdeen to France!   The AFCCT walkers visited many places such as Crathes Castle, Drum Castle and also Aberdeen Art Gallery.  The participants of the programme also tried different activities including yoga, belly dancing and rock and roll!
This new outdoors programme offers health walks from Pittodrie, and around the city centre. There is also an active reminiscence programme where participants get the opportunity to visit places of interest which mean a lot to them personally.
This programme is open to people aged 65 and above. What are you waiting for?! If you would like more information on the programme, or to sign up to take part in the sessions contact Assistant Community Projects Officer Dean McBain on 01224 650416 or by email on dean.mcbain@afccommunitytrust.org