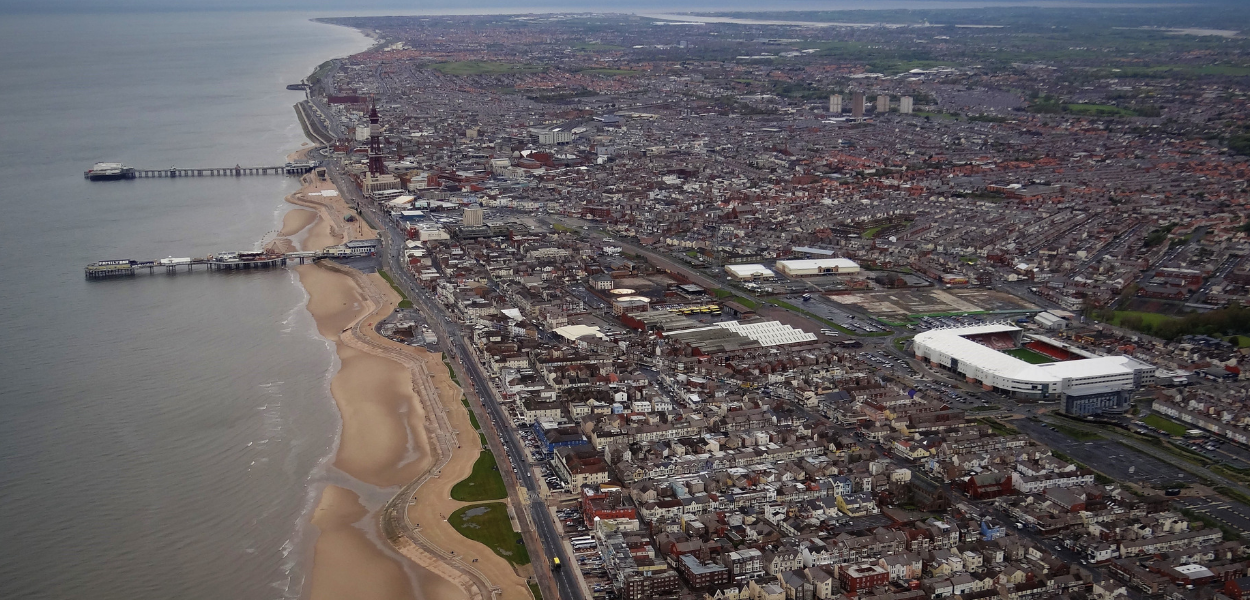 Blackpool FC sign up to FFIT with the SPFL Trust
Written By SPFL Trust Media Centre
The SPFL Trust is pleased to reveal that Blackpool FC is the latest club in England to sign up to Football Fans in Training (FFIT).
FFIT will be delivered by Blackpool Football Club Community Trust, the charitable arm of the EFL club.
In Blackpool itself, 64% of the adult population (75,500) are estimated to be overweight, with a quarter of all adults in the town (28,700) said to be obese, with a BMI 30+.
The programme is considered the gold standard in weight loss. It helps fans build a sustainably healthy lifestyle, using the power of their football club to bring about genuine lifestyle change.
Blackpool Football Club Community Trust is licensing from the SPFL Trust after securing funding from Sport England.
FFIT is a 13-week programme aimed at men aged 35-65 who have a BMI of 28+ or a waist size of 38+ inches.
This free provision includes an initial health check on the first session, with weekly sessions being split between classroom health and education and physical activity sessions.
Blackpool FC Community Trust, Head of Sport, Jason White, has encouraged anyone who is wanting to lose weight or generally improve their health and wellbeing to get in touch.
"The main aims of FFIT is to increase knowledge of diet and nutrition and improve lifestyle choices," he explained. "Other aims include increasing physical activity amongst participants and reduce weight and waist measurements."
Nicky Reid, Chief Executive at the SPFL Trust adds: "We're delighted to welcome Blackpool FC Community Trust to our FFIT programme.
"FFIT has consistently demonstrated the power to use football to encourage people towards a healthier and more active lifestyle.
"Its real value is, however, the fact that the evidence shows that when people lose weight with FFIT, they tend to keep it off, as we've now seen with thousands of participants. We wish the fans who are participating all the very best as they embark on what will be a life-changing time for many of them."
Blackpool supporters who wish to find out more can register an interest in FFFIT via Nathan Davies (Nathan.davies@bfcct.co.uk or 01253 348691).