Barry & The Community.
Written By SPFL Trust Media Centre
If I was to say "Barry Ferguson" the first thing that pops to mind for most people with knowledge of Scottish Football would be 'Rangers Legend' or 'great midfielder'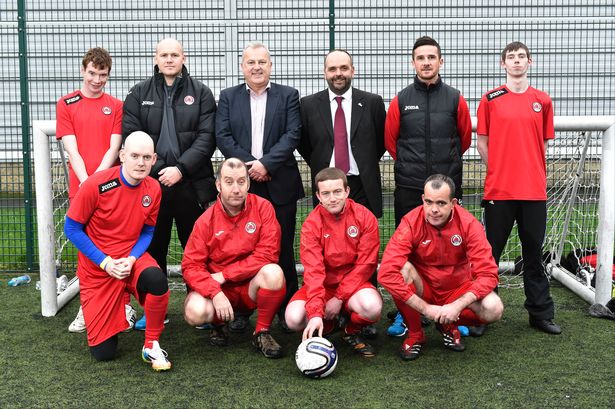 However, for the past six week period, the ex-Rangers and Scotland star has been working down at the outskirts of Glasgow on a five a side pitch as has been coaching alongside a community mental health group who are in partnership with Clyde Football Club, and as a result Barry has said he has never been happier.
In addition to his work as first team manager at Clyde FC, Ferguson has also been working with the 'Get Onside' group which helps people with mental health issues to gain better confidence levels and also improve their social skills. This programme is being funded by the Scottish Government via the Shine Partnership. Clyde has now been running weekly training sessions continuously for specifically a group of men.
Barry said working with the group is the most enjoyable thing that he has done in footballas he has been amazed at the players' progress.  Speaking further about this, Barry also added: "To be honest, just seeing the smile football brings to these guys' faces beats anything else."