Aberdeen playing by the rules
Written By Admin
Last term all Primary 4-7 pupils from Kaimhill School took part in a new pilot AFCCT initiative called "Better Playground Play". The six week programme was designed following an enquiry from the school who reported issues at break times such as arguments and fights caused by poor sportsmanship and cheating whilst playing football.
In order to target these issues all of the pupils took part in 45 minute football sessions delivered by one of our AFCCT Community Coaches where they had opportunity to learn some new skills and also about the roots of the game.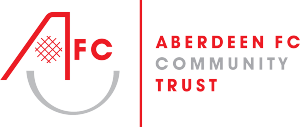 Throughout the six week programme pupils received  key messages about respect, such as;
Rules
Opponents
Officials
Teammates
Most important themselves
These aspects of the game where taught in order to try and create a more positive environment, not only at break but throughout and within the school in general.
Diane Rough Depute Head Teacher added "The conduct of the pupils after the coaching sessions from AFCCT has been excellent. The difference in behaviour has been noticeable and the children are now using exemplary sportsmanship by controlling their own matches."
Kaimhill boasts a large Aberdeen FC support within the school and they were delighted when Angus the Bull and the League Cup trophy made a surprise appearance at a recent special assembly.
To see the whole story please see – http://www.afc.co.uk/news/5676.php#.VNTYUOasVim