Van Gogh or Van Gaal?
Written By Admin
New 'Science Trail' Sponsor!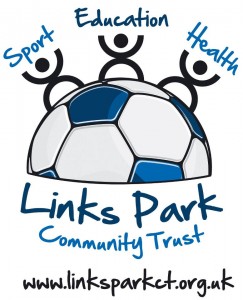 Links Park Community Trust have secured a partnership with Evanteq Energy in order to develop and deliver an all new and innovative programme for the benefit of the local community.
Is Football a science or art?
As part of this new partnership, a new project called Links Park Science Trail has been developed.  This programme is partly funded by the 2014 Legacy Fund.
Gratitude showed for Evanteq Energy Oil and Gas Consultancy for sponsoring Links Park Science Trail to the amount of £750.
Such funding will allow their trust to offer this programme FREE OF CHARGE to over 200 children attending Primary 7 in the Montrose Primary School cluster.
Links Park Community Trust rely purely on income from sponsorships, donations or funds that they have generated from various sporting activities.