The Dons in the running for National Title!
Written By SPFL Trust Media Centre
Aberdeen FC Community Trust (AFCCT) in the running for the Sports Business Innovation Awards
Aberdeen FC Community Trust has been nominated by Sporting Chance Initiative.  Recognised by the very best individuals in the Scottish Sport Industry an impressive awards ceremony will be taking place within the Glasgow Science Centre.
AFCCT has been named as a finalist for the 'Transformative Innovation Sward' which is specifically for their great work with over 65's across the City, and their excellent partnership with Aberdeen City Council's Social Care and Wellbeing team.
A dedicated well-being programme was launched in 2013 which provides access to physical activity programmes and also a setting where the older generation could grow in confidence and raise their self-esteem also feel gain a sense of belonging. Activities included Pittodrie health walks, park-based physical exercise, active reminiscence, walking football and ten pin bowling.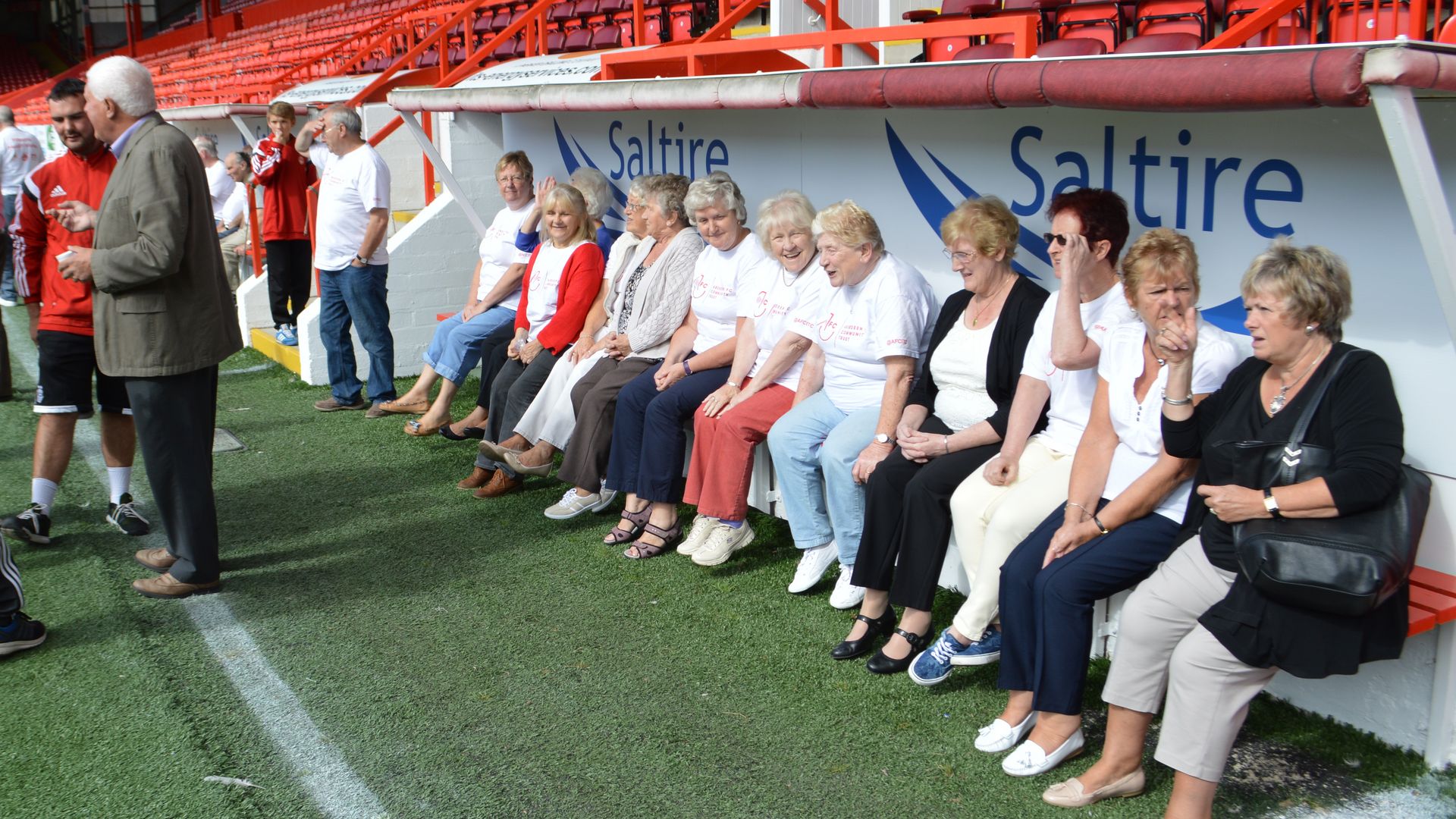 The Sports Business Innovation Awards is the product of Stirling-based Sporting Chance Initiative (SCI), Scotland's only hub for innovation in sports business. In its first three years, SCI supported 561 small to medium sized enterprises by creating and safeguarding an estimated 518 jobs adding a predicted £5.94m to their turnovers. Winners will be presented with a medal especially designed for the event by Sarah Raffel of Brazen Studios Glasgow.
The glitzy awards ceremony will take place at the Glasgow Science Centre on the 11th March.