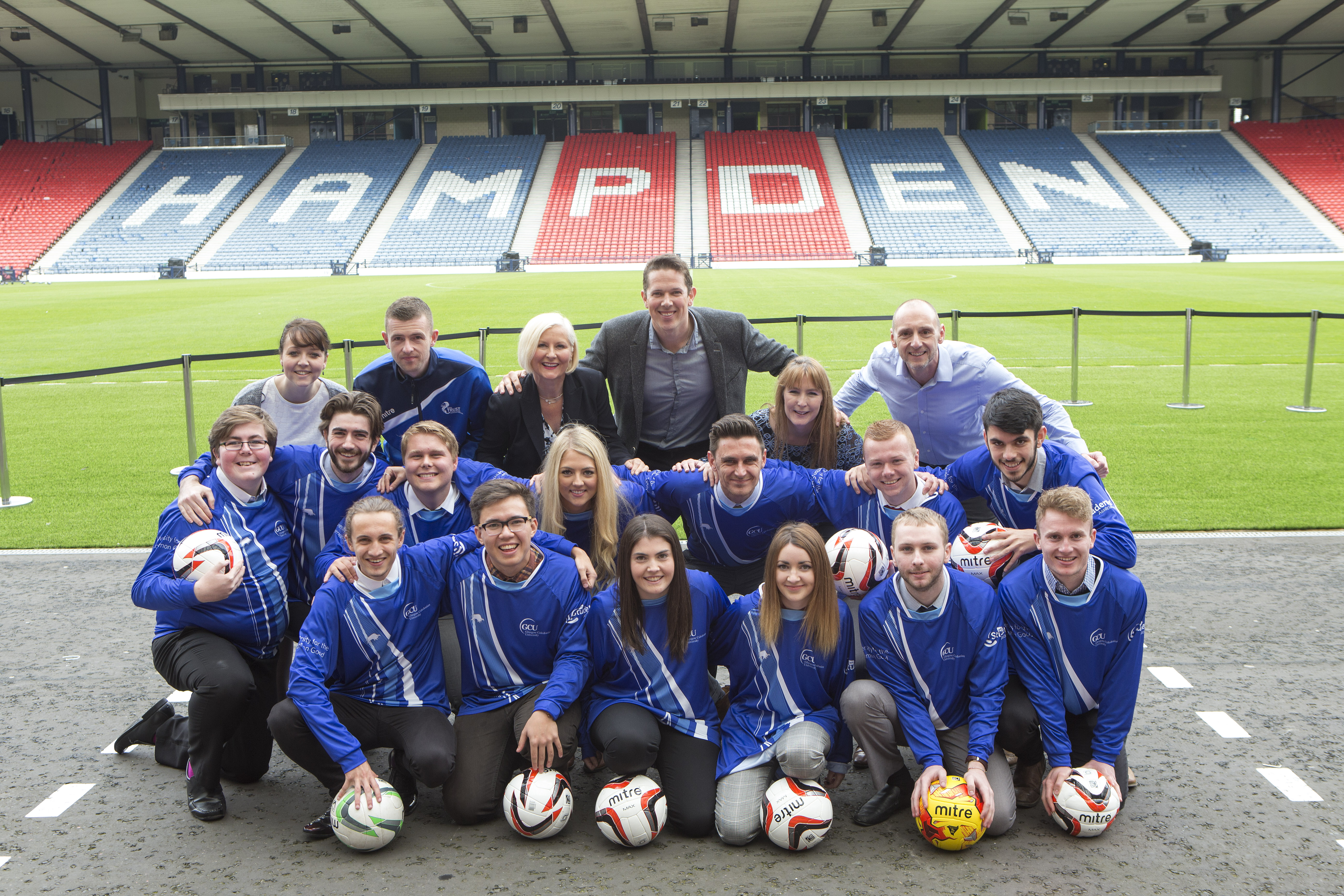 SPFL Trust's New Partnership With GCU Media Students
Written By SPFL Trust Media Centre
The SPFL Trust today announced the launch of an exciting new project in association with Glasgow Caledonian University (GCU). In a meeting at Hampden Park on Thursday, students from various levels of the GCU Social Sciences, Media & Journalism department met with employees from the SPFL Trust to discuss the various projects that will be covered over the coming months.
Projects such as the flagship Football Fans in Training programme, along with other projects such as Music Box Cares and Still Game, are all aimed at involving individuals from the local community through participation in activities such as walking football and learning musical instruments, as well as providing information on such things as exercise and healthy eating.
"We are delighted to partner with Glasgow Caledonian University students to give them invaluable experience and insights into life off the pitch", said Derek Allison, the SPFL Trust Operations Manager.
"SPFL Trust, along with the SPFL Clubs, delivers bespoke projects to communities across Scotland and, working with our media department, we hope to continue to use the power of sport to engage with communities across Scotland and share this good news.
"I feel that today's launch went really well. I was particularly excited by the enthusiasm and creativity shown by all of those involved. It is a project that I feel all those involved will benefit from."
These sentiments of mutual benefits were echoed by the participating students. "It's great to be involved from the start of this partnership and it'll help me improve my contacts and skills at the same time as reporting on the sport that I love and the many people involved in it", said third year journalism student Ryan Rowe.
"The meeting today was a good way for us all as students to get to know more about the Trust's history and projects and to meet each other and get a start on the work we hope to do together."
Fourth year student Kierran Allardice also spoke of the excitement in getting involved with the SPFL Trust while acknowledging the workload ahead. "Our project at the SPFL Trust looks like it's going to be an entertaining and enjoyable project that will take a lot of hard work and dedication.
"I think the chance to travel and relate with a number of different football clubs across the country to promote the Trust's projects is the most appealing aspect of it all. I couldn't have come away from the meeting feeling any happier and encouraged by all that has been discussed."
The students involved are aiming to boost the profile of these and other projects by visiting SPFL clubs and reporting their findings through written, audio and video content on the SPFL website and YouTube channel. The students will then promote the content through newsletters as well as social media platforms such as Twitter and Periscope.
Article written by Craig Cairns.