No Running Allowed!
Written By Admin
Walking Football is here!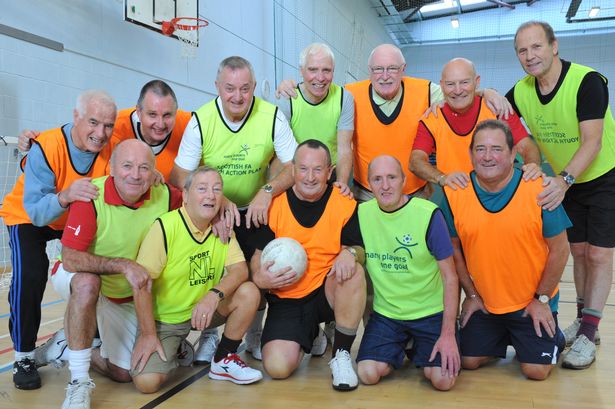 Although it might not seem too energetic, Walking Football is a fun filled, action packed game of football with only one extra rule….. No running allowed!
Generally aimed at the over 50s, walking football is great! Whether you're looking to keep fit, be sociable or even just want to score a couple of goals then walking football is exactly up your street. It is a great way to maintain your physical fitness and also make new friends and get that kick back in your step (not that it went away that is!)
Walking football is a hugely activity and is becoming more and more popular. Stenhousemuir FC,  St Mirren FC, Hibernian FC, Aberdeen FC are just some of the Clubs offering sessions but check out a club or community centre near you to get involved!