Mental Health First Aid Training
NHS Scotland's Mental Health First Aid Course
The Chris Mitchell Foundation, working in partnership with the SPFL Trust, are delighted to offer a limited number of free places on NHS Scotland's Mental Health First Aid Course.
This course is delivered over two consecutive days (09.30 – 17.00hrs) and is facilitated by Mark Fleming, Director and Senior Trainer at Positive Mental Health Scotland.
Mark leads a bespoke NHS Scotland accredited Mental Health First Aid Course specifically for people working within the football industry, focusing on the unique pressures experienced by those involved in football.
Register Your Interest
The online form must be completed and returned to note your interest in attending the Mental Health First Aid Training course.
The next scheduled course is on 26 & 27 March at Hampden Park.
Please note, at times unable to accommodate all who register their interest due to the high volume of applicants we receive.
In this instance and provided you have given permission in your online form, your name will be placed on a waiting list and you will be contacted when future training dates are arranged, or a place becomes available on a course.
Please make sure you receive a confirmation email from the SPFL Trust before attending the training and you should bring a copy of this email on your first day.
Terms and Conditions
Please note all cancellations must be made at least five working days prior to the event date and should be made directly to the SPFL Trust (enquiries@spfltrust.org.uk).
Bookings are transferable to another delegate from your organisation, but we require require advance notification of this.
Non-attendance at this course, or cancellations falling outside of our cancellation period will incur a £50 fee.  The training applicant will be invoiced directly should they fail to provide the required notice.
By booking a place on this course, you are accepting these terms and conditions.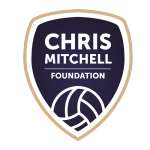 Register your interest in Mental Health First Aid Training
Please submit only once. The form will take a few seconds to process after which an alert will appear on your screen.