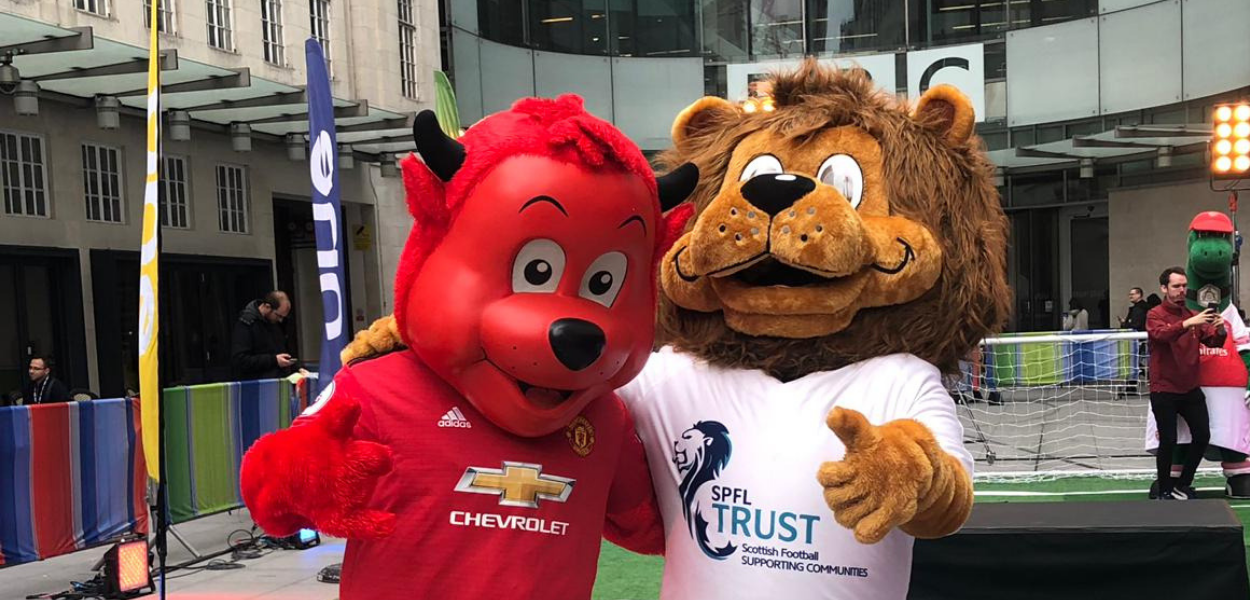 Watch: Lomond's London Super Movers Adventure
Written By SPFL Trust Media Centre
Last week our lovely new lion, Lomond headed to London on his very first adventure – and we were with him every step of the way. 
The SPFL Trust's brand new mascot was one of the stars of the show, as he toured the capital before taking part in a BBC Super Movers Mascot Mashup on The One Show.
Super Movers, aims to help primary school teachers to inspire children to become more active throughout their school day and enhance their learning.
The project, which is a partnership between the Premier League, BBC, and the SPFL & SPFL Trust, brings stars from the worlds of football, music and television together.
They feature in fun, free and easy-to-follow educational videos which capture children's imaginations and help teachers to get them moving throughout the day with a series of routines and activities.
For Lomond it was the (only) trip of a lifetime, as he travelled to London by train, saw the sights, before getting down to the serious business of getting his groove on.
The Super Movers Mascot Mashup was a chance for school children to get active by creating a goal celebration that could be performed by a large group of fun, furry football mascots in a televised finale.
And Lomond was bursting with pride to represent the SPFL when Alex Jones and Matt Baker introduced their LIVE dance on The One Show.
That wasn't all, because Lomond got to meet and escort into the studio world-famous Bonnie Tyler. His heart was, officially, eclipsed.