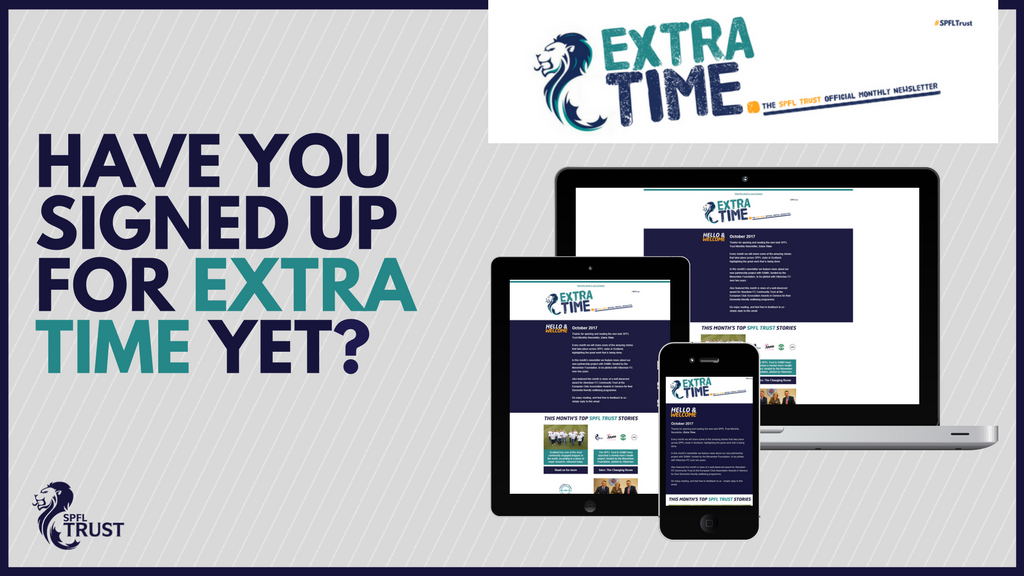 Have you signed up to the SPFL Trust's new look newsletter?
Written By SPFL Trust Media Centre
In October, the SPFL Trust launched a brand new-look monthly email newsletter, Extra Time. 
Providing a quickfire wrap of all the key community activity that both SPFL clubs and the SPFL Trust are engaging in, the new style has been well received with a significant increase in sign ups and opening rates.
>>> Click here to view last month's Extra Time
Shortly, the November edition of Extra Time will be curated, but it's not too late to join the the SPFL Trust's mailing list.
To sign up, users should pop their email address into the form below, before following the instructions.