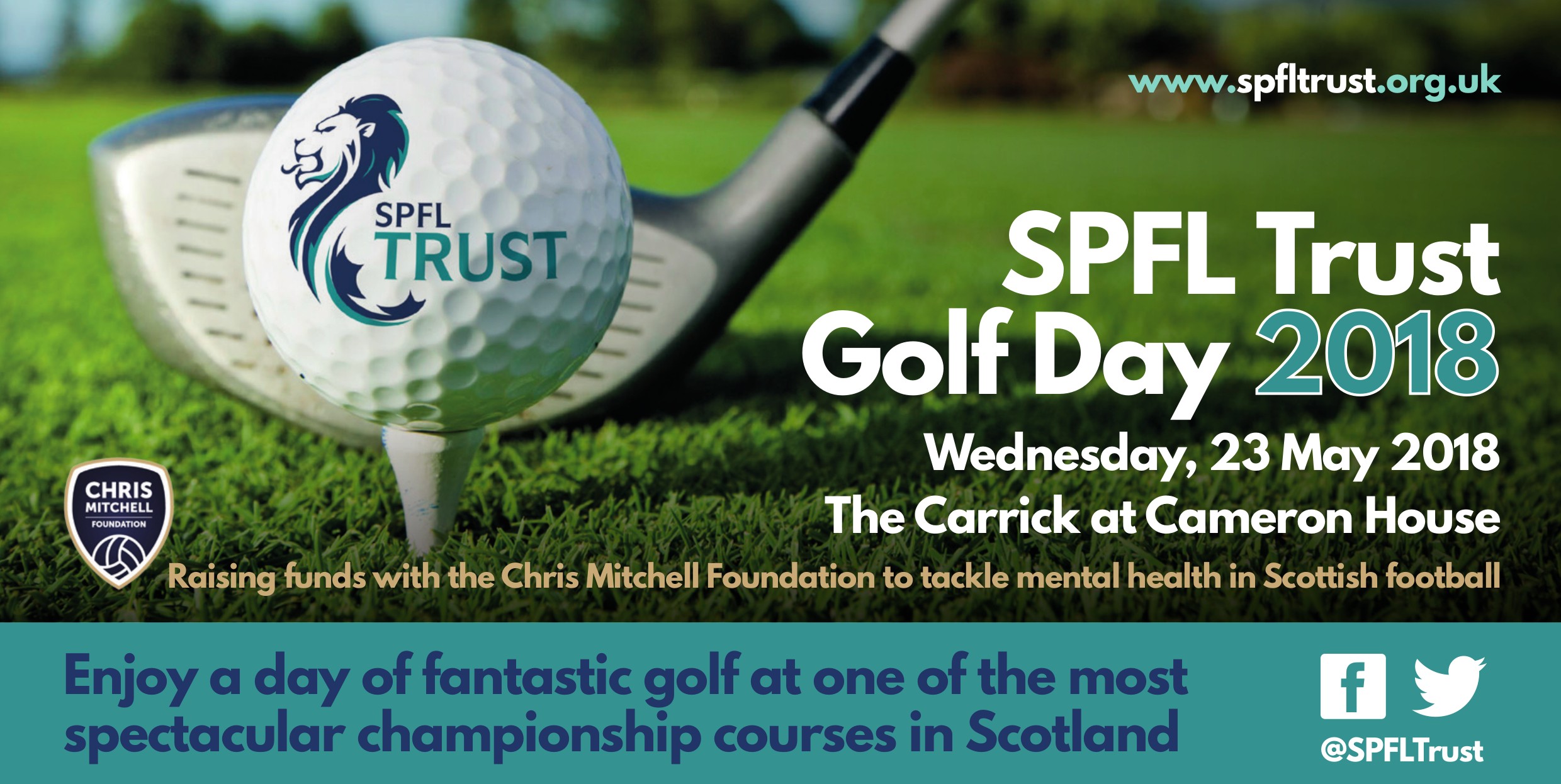 SPFL Trust launches Golf Day 2018
Written By SPFL Trust Media Centre
The SPFL Trust is delighted to reveal that it's Golf Day 2018 will take place at The Carrick, at Cameron House by Loch Lomond on Wednesday 23 May. 
Now an annual event, the Golf Day aims to raise funds with the Chris Mitchell Foundation as part of the SPFL Trust's commitment to tackling mental health in Scottish football.
The SPFL Trust Golf Day 2018 package includes:
PGA club host
A host of footballers – past & present
Breakfast on arrival
Personalised lockers
Four ball on The Carrick's championship course
Gift bag
Afternoon BBQ
Plenty of fantastic prizes
20% discount at the bar
Packages are priced at £199 per person.
For more information or to book call our Golf Day 2018 team on 0141 620 4162 or email golfday@spfltrust.org.uk.