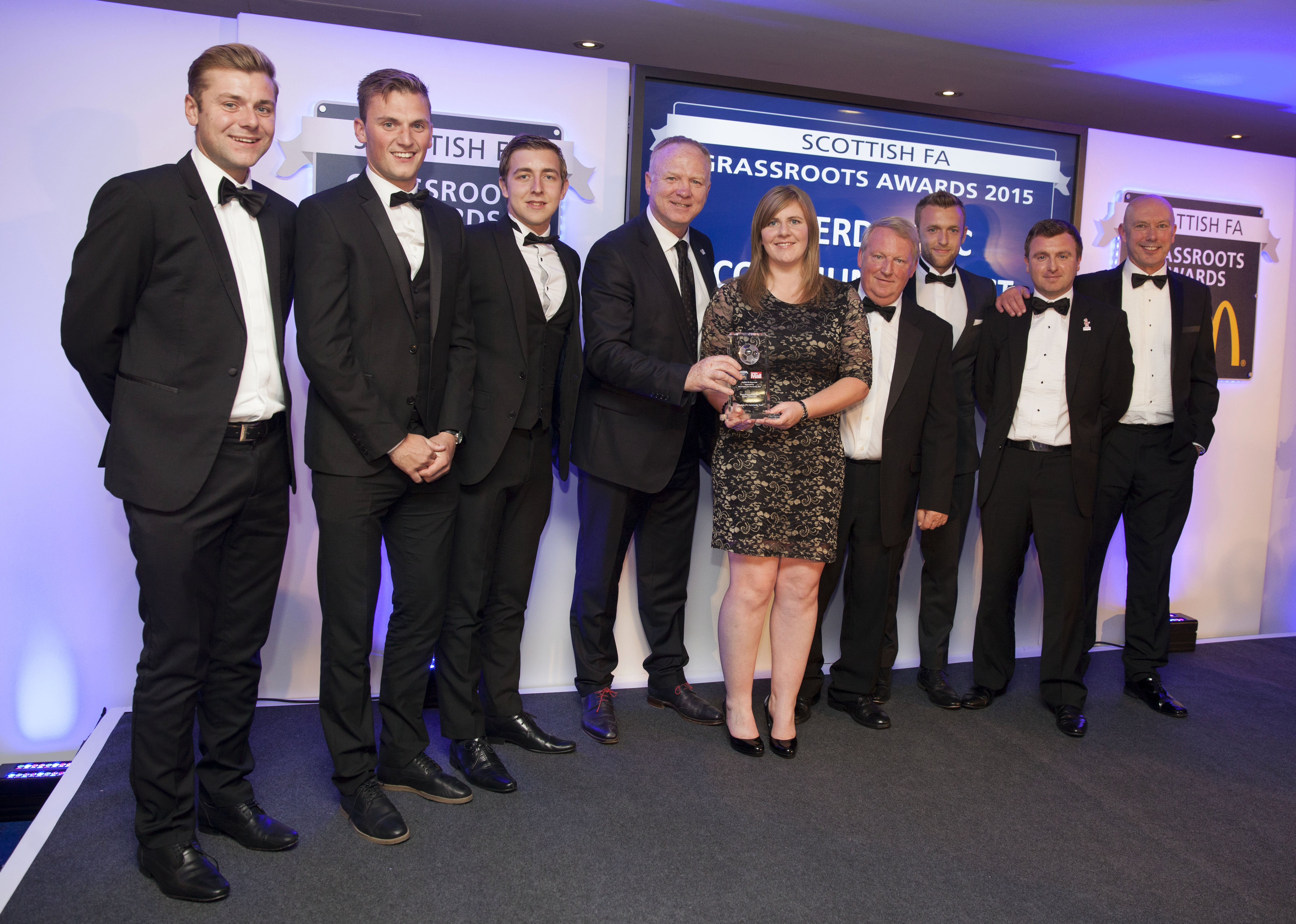 Aberdeen FC Community Trust Rank Top
Written By SPFL Trust Media Centre
Aberdeen FC Community Trust (AFCCT) has been crowned winner of the Best Professional Club in the Community, a national award that recognises commitment and support to grassroots football in the local area. The AFCCT was presented with the prize by Alex McLeish and Mark McGhee, at the 2015 Scottish FA Grassroots Awards, which took place at Hampden Park on September 17th.
The Trust boast a diverse range of programmes, with projects aimed at different groups throughout the community. In partnership with Aberdeen City Council, they have increased the amount of football opportunities available in primary schools, with over 700 children taking part in coaching sessions every week.
They also run sessions for youngsters in deprived areas of the city, and have a participation centre where they run classes for those with learning difficulties. They also have a programme which helps clubs develop a philosophy and improve their quality of coaching.
AFC Community Trust Chief Executive Ally Prockter said: "Winning this community award is fantastic recognition for everyone involved directly and indirectly with Aberdeen FC Community Trust. Since being established as Aberdeen FC's partner charity just over a year ago everyone at the Trust and the club has worked tirelessly to make AFCCT as good as it possibly can be, in order to positively support our local communities.
"On behalf of my outstanding team I would like to sincerely thank every single individual and organisation that has helped AFCCT to achieve this accolade. My special thanks goes to everyone who works at Aberdeen Football Club, whose 100% support has contributed to this success. This award reflects a massive team effort, and everyone involved should be proud of their efforts."
The AFCCT are the 12th winners of the prestigious award, at the ceremony which celebrates the volunteers who dedicate their time and efforts to grassroots football across Scotland."
Article written by Angus Macgregor.