Zipping to Glory
Written By SPFL Trust Media Centre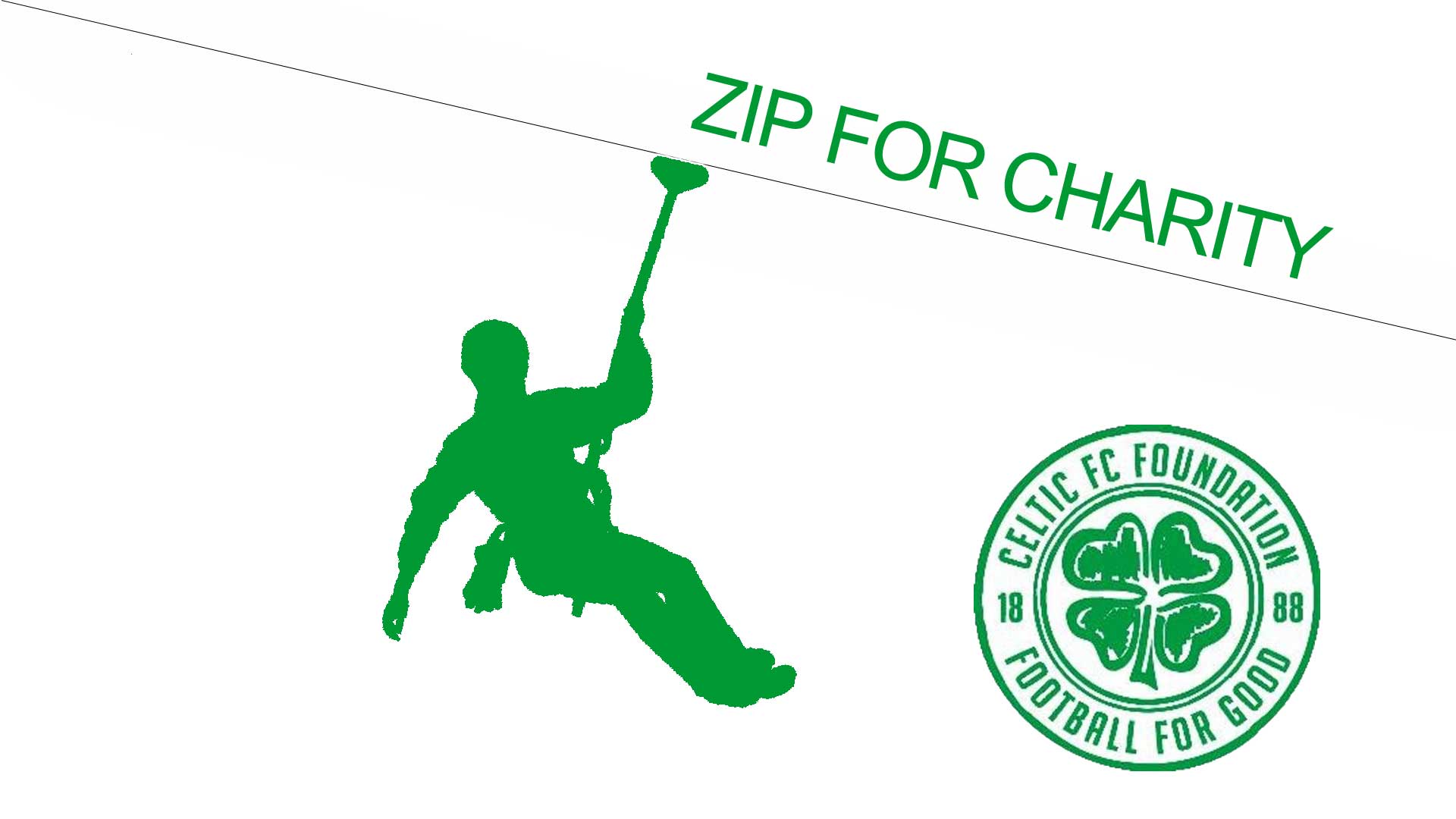 Celtic Foundation team have completed their annual "Zip Slide in Paradise"! The day at Celtic Park was a huge success with the Foundation raising whopping £30,000 so far, with money still being gathered from participants! Even though there was heavy rain and the wind was blowing a gale it didn't discourage the 170 fans who took part.   Each individual completed a zip slide from the Jock Stein Upper Stand Right over to the opposite stand, Lisbon Lions Lower, taking in the spectacular sight of the pitch at the same time.
Each person brought along either friends or family to be their own personal supporters on the day, collectively creating a "Feel-good" atmosphere – a great example of what football and charity principles are all about.
Some travelled from places such as Benbecula, Alness, Inverness, Aberdeen, Crieff, Fort William, Oban, Lancashire, North and South Shields, Cumbria and Liverpool to take part.
Tony Hamilton, CEO of Celtic FC Foundation said: "This was a major event in our 2015 fundraising calendar and I'm exceptionally proud of the efforts of our supporters and the outstanding funds they have raised.
"The monies raised will support our work with disadvantaged children and young people, an area which is at the very core of what we do and our supporters should never underestimate the huge difference they make."
If you fancy being involved in the next annual Charity Zip line at Celtic Park then get in touch either by telephone 0141 551 4321 or email cfcfoundation@celticfc.co.uk