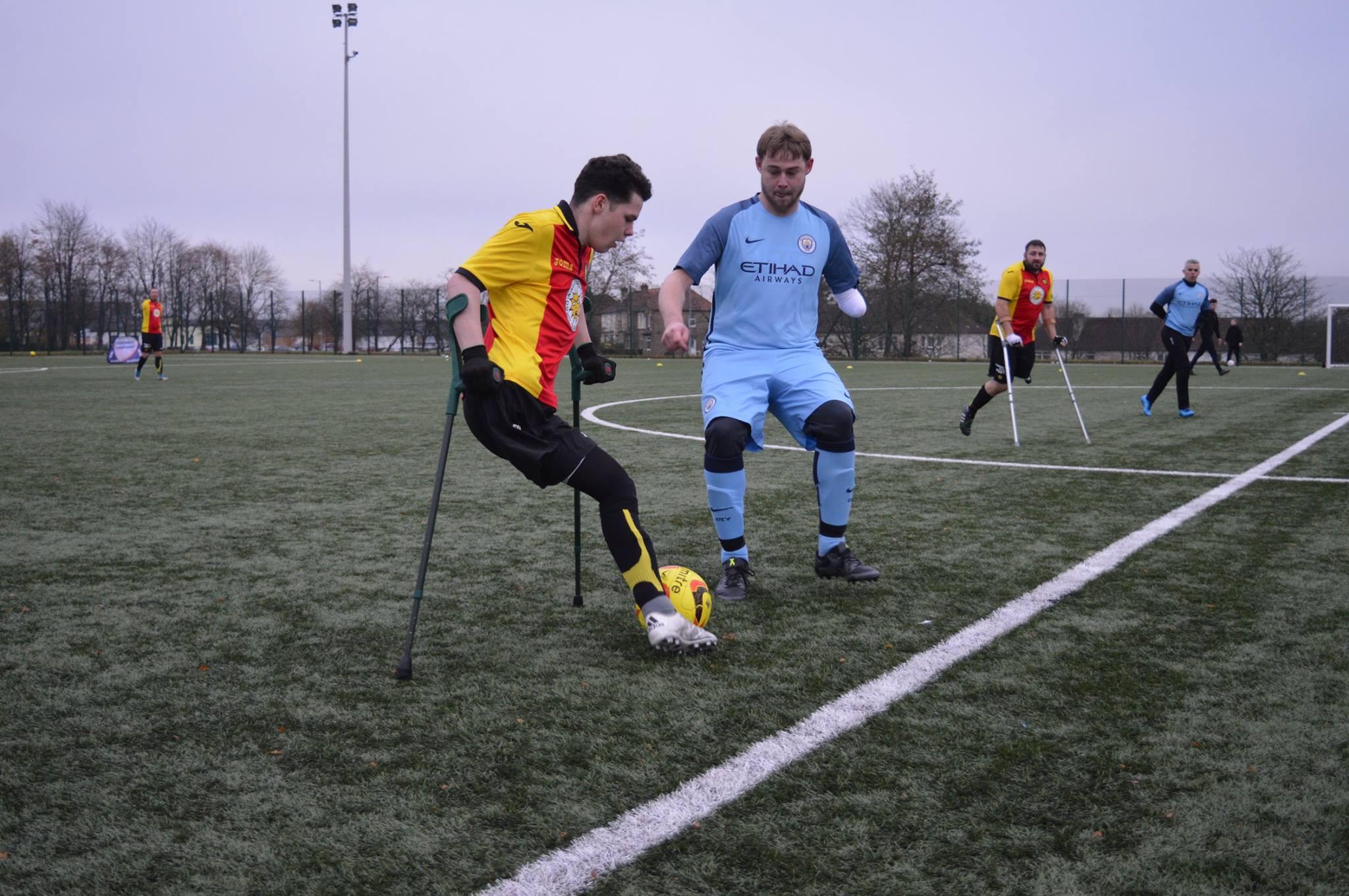 Spotlight On: Partick Thistle Community Trust
Written By Admin
by Calum Woodger and Daryn MacRae
In a new SPFL Trust series, media interns Calum Woodger and Daryn MacRae will visit football grounds around the country to meet the people behind the scenes at clubs' Community Trusts, and share their fantastic stories.
First up, the pair went along to Firhill to chat with Partick Thistle Community Trust manager Paul Kelly (PK) and programme coordinator Diane Scott (DS).
---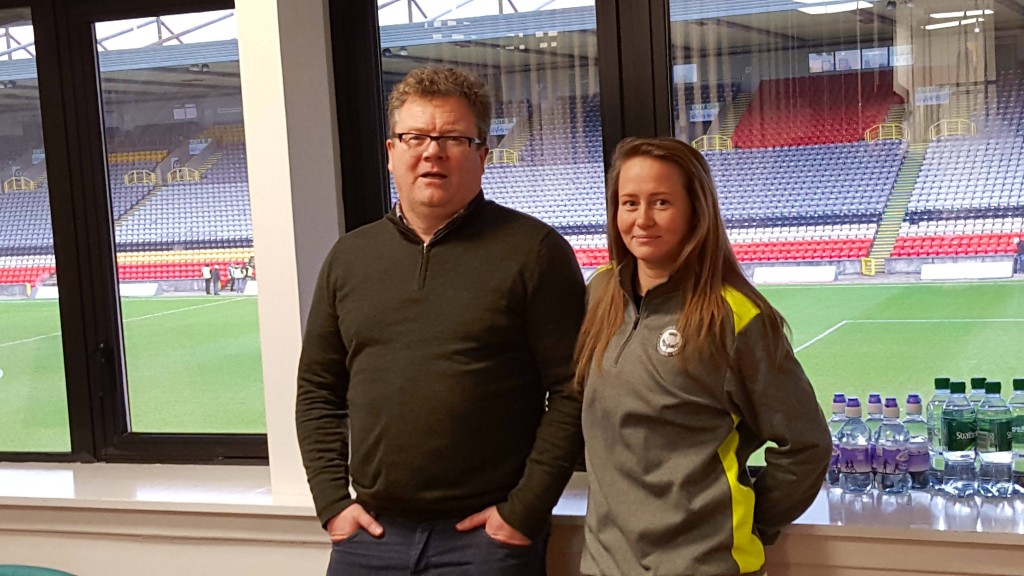 ---
What is the overall goal of your work at Partick Thistle?
PK: "The cornerstones of our work are developing social enterprise and disability football opportunities.
"We pull together funding applications and proposals for potential sponsors to fund the sort of projects we think that we need to deliver to help people who are otherwise excluded. We just secured some big lottery money, which means we'll have a project running for 3 years."
Can you tell us more about the disability football initiatives you run?
PK: "We now have an amputee football team, which is the first adult amputee team in Scotland. We're currently playing in the English Amputee Football Association League, because it's the only league going.
"We also have Frame Football which is aimed at young people, generally of primary school age, who can't walk without the assistance of a frame. Most of those young people have issues with cerebral palsy.
"And then we have a football programme called Thistle Works which is aimed at people with assisted support needs. We are looking to bring mental health into that as well."
Numbers aside, what's the real impact of the work you do in the community?
PK: "Personally I think what we do is we demonstrate to people how football can help to change their lives, or change aspects of their lives. We use football sometimes as the hook to address the other issues that they have. It might sound a wee bit grand to say that we change lives, but I hope that's what we do.
"In terms of our Frame Football stuff for instance, these are kids who would never, ever consider the idea of being coached to play football or compete at football.
"What we found out when we started the programme was it wasn't just the kids, it was the parents as well, it's been such a massive thing for the parents. Most, if not all, need physiotherapy support for the kids, it's expensive so with this funding we're going to look at how we can make a couple of physiotherapists available on a Sunday.
"Kids being kids, when their mum or dad says 'come on I'll do your massage' they're like 'naw I'm playing my Xbox!' Whereas, we feel if we can get them to do it on a Sunday connected to the football then they'll get involved."
---
---
What can you tell us about Thistle's very own marathon man Graham Wilson?
DS: "Last year Graham came on to the FFIT (Football Fans in Training) programme to lose a little bit of weight, just like everybody else does. As the programme progressed, Graham was getting quite a lot out of it and when we came to the session about alcohol he turned around and said 'I'm an ex-alcoholic, I've been a year sober and don't touch the stuff' and in the group setting of all the guys, everyone was a bit taken aback.
"The feedback he got from that was amazing, his confidence and self-esteem went up as the guy's started to chat to him about it a bit more. He started coming back to the games, that was one of the things he couldn't do through his recovery because he felt coming to a football match he had to have a drink.
"Along with the weight loss, it was the mental side of things he picked up as well. He's got a whole new outlook on life that he thought he would never have.
"He wanted to thank us for the help we'd given him so he ran a half-marathon and raised just short of £1000 for the Trust."
PK: "I think people underestimate the emotional aspect of losing weight. FFIT has been an outstanding success in getting guys, and girls, to come along and lose weight collectively."
Find out more about Football Fans in Training here.
What are your plans for the festive period?
PK: "We're going to do the Festive Friends Christmas Day dinner for the elderly and people who've been referred to us through a homeless organisation. We will have an event for 60 people on Christmas Day who would otherwise be on their own."
How do you see your relationship with the SPFL Trust developing in the future?
PK: "I think that our strategy with the SPFL Trust would be to develop and grow amputee and disability football in Scotland. The players are in it because they want to be footballers, whether they're 35-year-old amputees or 7-year-old kids that need a frame, it should be their time to shine.
"We as trusts need to communicate and develop that idea."
DS: "We want to have our boys playing locally so they don't have to travel to Middlesbrough or Birmingham or Manchester we want them to be playing here.
So I think the SPFL Trust, with their links with all the clubs, could help us out with that."
Follow the latest happenings at Partick Thistle Community Trust on Facebook and Twitter.

Stay on the ball with the SPFL Trust on Facebook and Twitter.