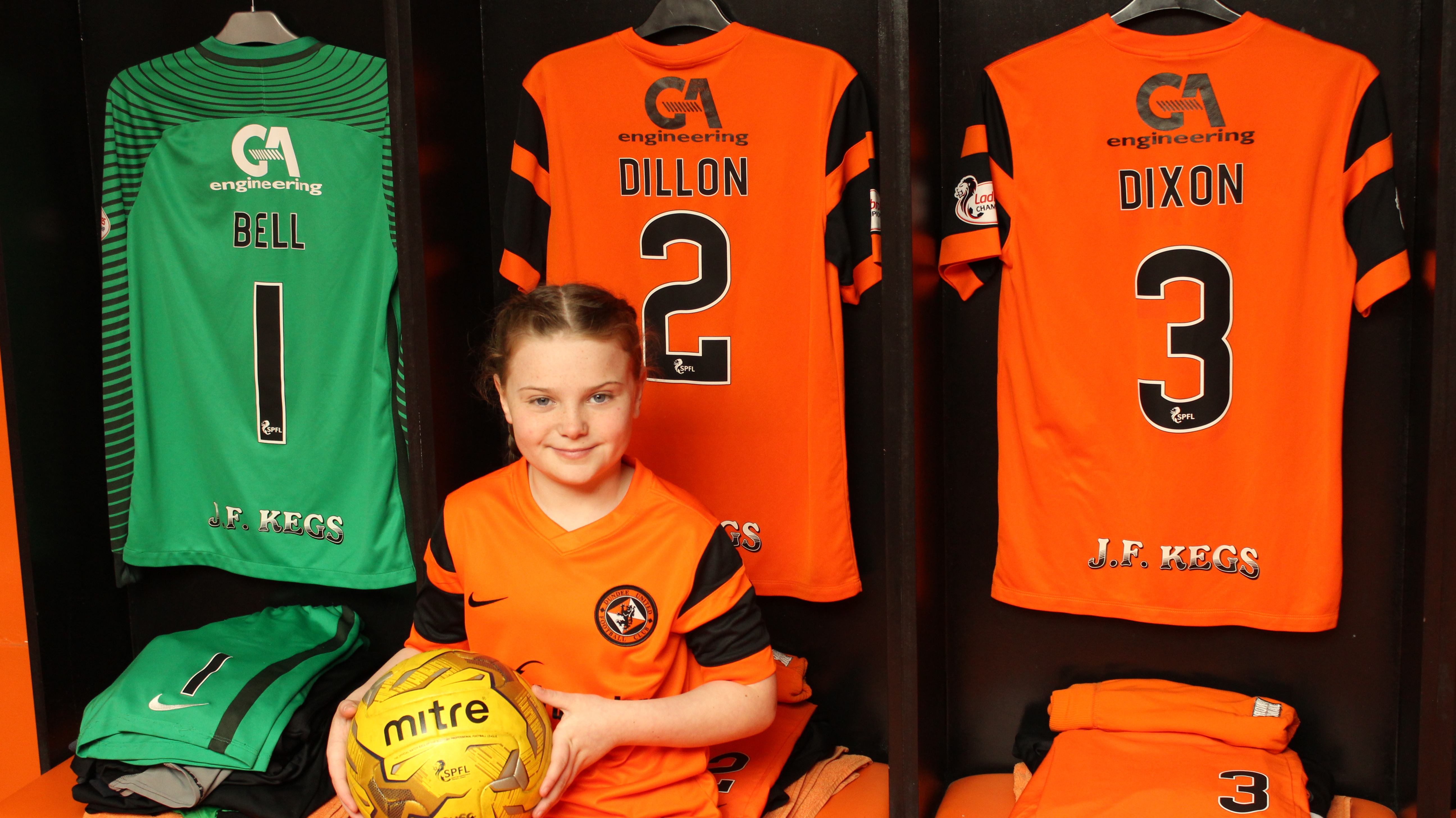 Spotlight On: The Irn Bru Cup Final Mascots
Written By Admin
by Calum Woodger and Daryn MacRae
FIR Park will play host to the Irn-Bru Challenge Cup final this Saturday lunch time between Championship sides Dundee United and St. Mirren.
With United short on form and the Saints enjoying somewhat of a revival of late, it's set to be an exciting contest.
The SPFL Trust's magic mascots Summer Campbell (Dundee United) and Matthew Park (St. Mirren), both aged nine, will be roaring their teams on. Regardless of the result, they are set to enjoy a day they will never forget.
---
---
Summer has played football through Dundee United's community programmes for many years at CLD United, which gives young people a safe place to play football for free.
The youngster has been banging in the goals for her school and local teams of late, and has warned the current Terrors strikers she's coming for them.
Summer said: "My Grandad used to play for United when he was younger and I'm very proud of him. My biggest dream is to follow in my Grandad's footsteps, and play for United when I'm older.
"I am the top goal scorer with Dundee East F.C. with 31 goals so far this season, so watch out Simon Murray I'm coming after your shirt!"
Bring your boots Summer, manager Ray McKinnon might just need you!
---
---
St. Mirren's biggest fan Matthew has been supporting the Paisley side since he was five-years-old and goes to every home game to cheer on his favourite players.
He loves to sit with the noisiest supporters in the stadium in the Panda Club on a Saturday afternoon after spending his morning kicking a ball about on the Saints community football programme.
Matthew said: "I still attend St.Mirren football training at the stadium Airdome on a Saturday morning, which I really enjoy.
"I have also attended a few of the football community camps, they're also great fun and the coaches are great!"
Matthew will be hoping captain Stephen McGinn can lift the cup for Saints for the first time since 2005/06.
---
For more information about the Irn Bru Cup final click here.
---
Both the mascots took part in the SPFL Trust's Music Box Cares at their respective clubs.
Participants were able to increase their self-esteem and confidence, while learning new skills through music. The opportunity to be in and around a football club environment, allowed for the development of sporting activity as well.
Music sessions included the opportunity to try playing different instruments, singing and song writing, all led by specialists.
In doing so, many of the young people were able to thrive, despite facing significant personal, family and social adversity.
---