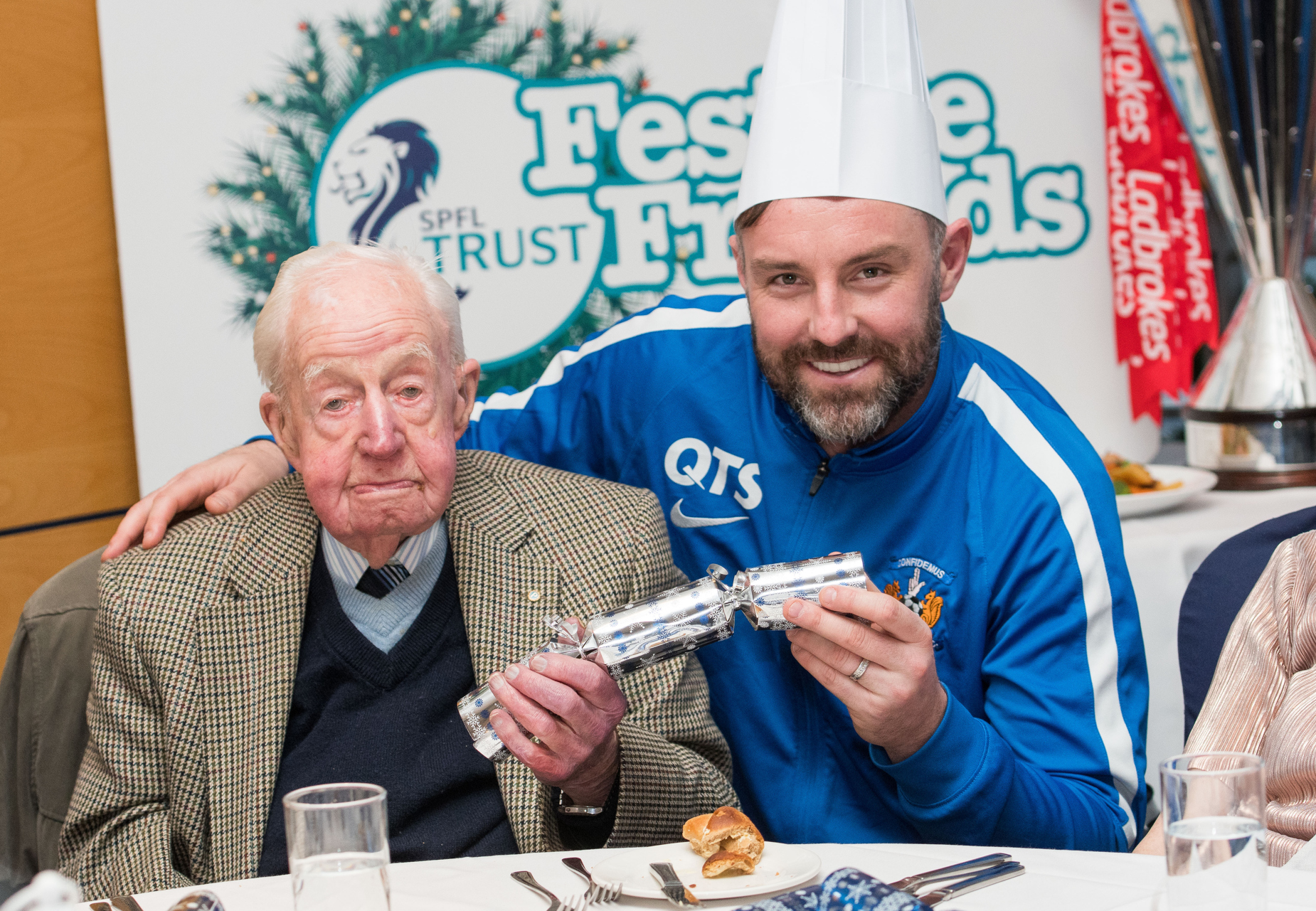 SPFL Trust's Festive Friends programme to be funded by the SPFL
Written By SPFL Trust Media Centre
Key headlines: 
SPFL Trust formally launches Festive Friends programme at Kilmarnock FC
The programme is being funded by the SPFL for 2017
Festive Friends is a grant-based project that funds clubs to be able to offer socially isolated people the chance to enjoy Christmas lunch and companionship at a difficult time
Some clubs will open their doors on Christmas Day
THE SPFL Trust today formally launched its acclaimed Festive Friends project for 2018, revealing that the SPFL is to fund this year's initiative.
In total, 32 clubs in Scotland will deliver a Festive Friends event. That marks a 28% increase on the number of clubs in a position to get involved. Every club who applied for a grant has received one.
Today's launch took place at Kilmarnock FC where 20 guests including 100-year old James Richmond enjoyed a magical afternoon of ballroom dancing, music, fantastic food and great companionship.
Other guests included Ian Presly (92), who attends Kilmarnock's Football Memories programme, and Dr Richard Mills (95).
They were also joined by the SPFL Trust's chief executive Nicky Reid, along with SPFL chief executive Neil Doncaster and chairman Murdoch MacLennan.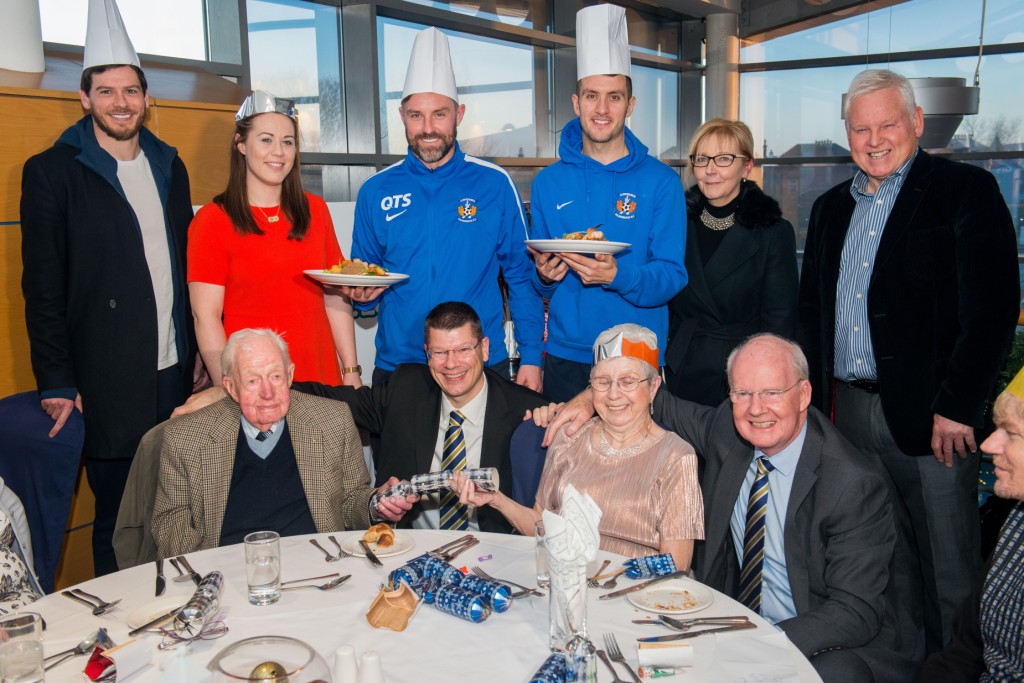 Kilmarnock stars Kris Boyd, Gary Dicker and Gordon Greer also spent time with participants.
Festive Friends is, in many ways a simple concept. Conceived by the SPFL Trust, it was born out of an opportunity to create something special for those suffering the effects of isolation at a time of year when they need it most.
Every guest enjoys a tasty Christmas lunch, and the means to get there to their local club, but more importantly the companionship and support often so desperately needed for elderly, vulnerable people.
This year Partick Thistle (Partick Thistle Community Trust), Montrose (Links Park Community Trust) and Heart of Midlothian (Big Hearts) will use their Festive Friends funding to open up their stadia on Christmas Day.
SPFL Trust chief executive Nicky Reid comments: "The reality is when you don't eat well, and spend far too much time on your own, you risk your physical and mental health. That is never more pronounced than at this time of year when the nights are dark, the weather is cold, and for some people with few friends or family, loneliness can bear down darkly.
"We're so proud that our clubs have embraced Festive Friends, and we're delighted that hundreds of people across the country will be able to spend some time amongst new companions, whilst being taken great care of.
"We are also grateful to the SPFL for generously agreeing to fund this year's project. It's a sign of the increasingly aligned values of our organisations that we share a vision for Scotland to be the most community engaged football leagues in the world."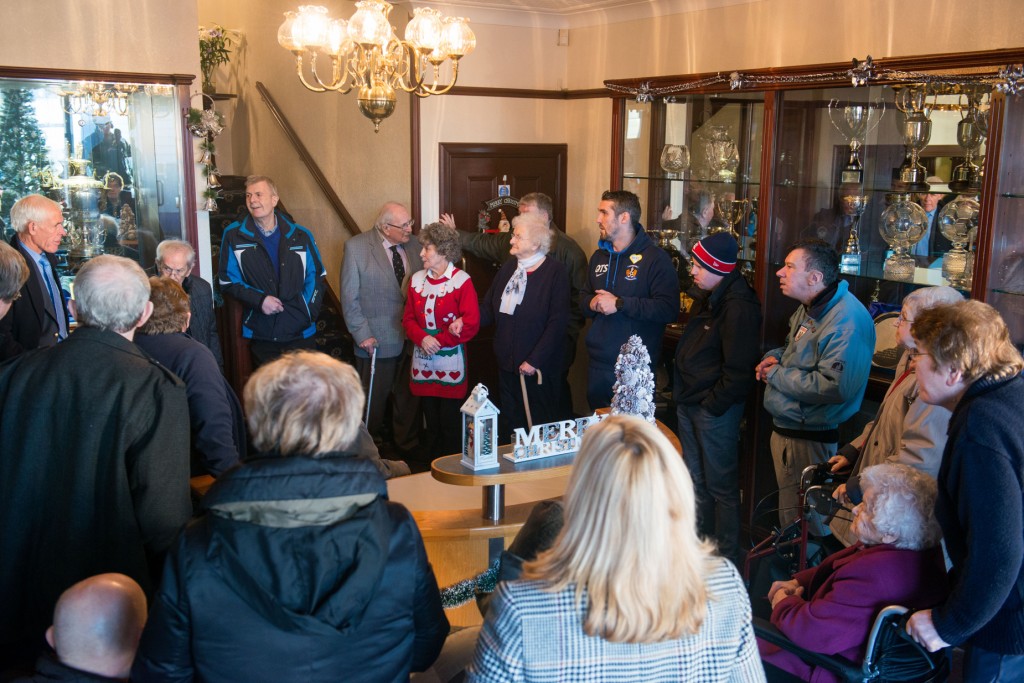 SPFL chief executive Neil Doncaster adds: "The results of our recent SPFL survey demonstrated how committed all our clubs are to serving not just their fanbase but their local communities, too. Festive Friends is another terrific SPFL Trust initiative that we are delighted to support. I hope all of those attending one of the events this Christmas will enjoy an afternoon of great food, music and companionship."
Kilmarnock FC midfielder Gary Dicker says: "We are delighted to take part in the Festive Friends programme. As professional footballers, we are in a privileged position and anything we can do to provide a bit of festive cheer has got to be worthwhile."
A copy of last year's Festive Friends report is available to download here.