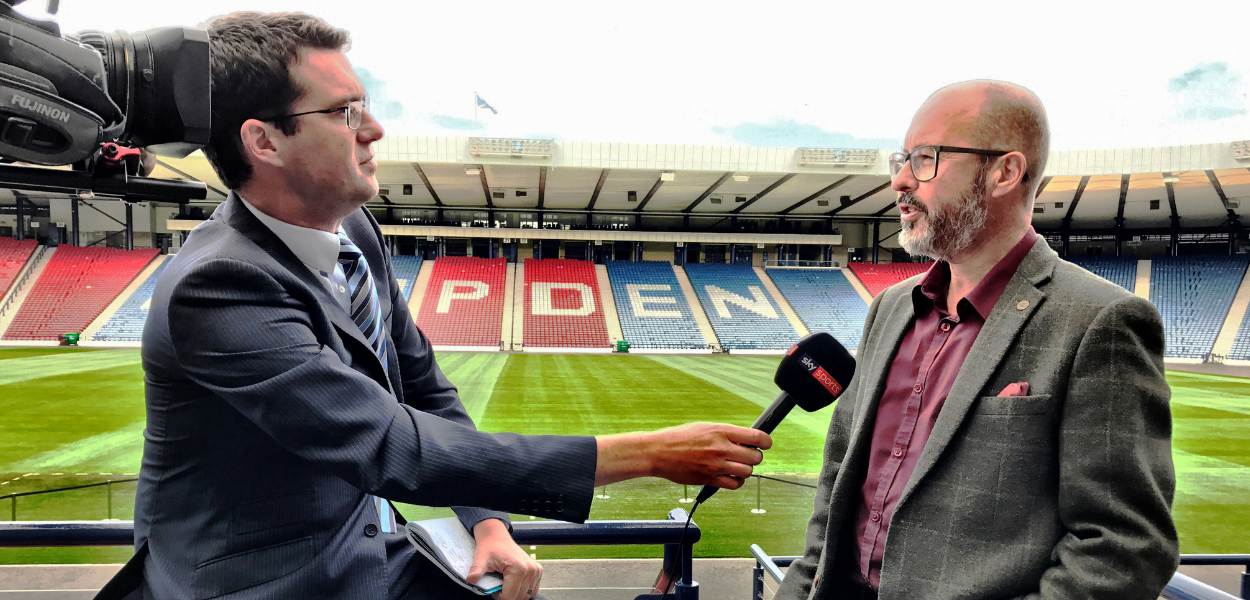 Mental Health First Aid Training funded for 19/20
Written By SPFL Trust Media Centre
The Chris Mitchell Foundation has given £18,105 to the SPFL Trust for the continued provision of Mental Health First Aid Training within Scottish football.
There will be 10 courses available throughout the 19/20 season, all completely free with the first starting at the end of July. So far, 308 people across Scottish football have received the training.
The funding will train another 160 people, and aims to give the trainee the skills to spot the signs and symptoms of poor mental health, so to open up lines of communication before professional help is needed or obtained.
The MHFA course is delivered over two consecutive days and is facilitated by Mark Fleming, Director and Senior Trainer at Positive Mental Health Scotland. Mark delivers a bespoke, NHS Scotland accredited course specifically for people working within the football industry, focusing on the unique pressures experienced by those involved in football.
Laura Mitchell from the Chris Mitchell Foundation says, "The Chris Mitchell Foundation is delighted to be continuing its partnership with the SPFL Trust and Mark Fleming of Positive Mental Health Scotland, for the provision of Mental Health First Aid Training within Scottish football. This is our third consecutive year of funding the training courses, and the feedback that we have received has been very positive and the course has proved to be hugely popular. We are very pleased to announce that we have granted £18,105 of funding for the 2019/20 season, which will see a further 160 people trained up to spot the signs and symptoms of poor mental health – something which we are very passionate about. This is only possible because of all the generous donations we receive and the support of so many of our fundraisers. This is all down to you, so thank you."
Nicky Reid, CEO of the SPFL Trust says, "It's fantastic news that the Chris Mitchell Foundation have provided funding once again for such a worthy cause. This funding will directly improve support for people struggling with poor mental health in football, allowing us to train another 160 people in Mental Health First Aid and further break down the stigma of talking about mental health. We are grateful not just to the Chris Mitchell Foundation, but to all of those who fundraise on their behalf."
The aims of the course are:
to preserve life
to provide initial help
to promote recovery of good mental health
to provide comfort.
Scotland's Mental Health First Aid does NOT teach people to be therapists.
Participants will learn:
how to ask about suicide
how to recognise the signs of mental health problems
how to provide initial help
how to guide a person to appropriate help.
Who should attend:
Anybody working within the Scottish Professional Football League (SPFL), Highland and Lowland Football League, Women's Premier League and Youth Academies.
The first two dates for the training have been announced, as the 23rd and 24th July and 14th and 15th August. To register your interest in this programme, please complete the online registration form.