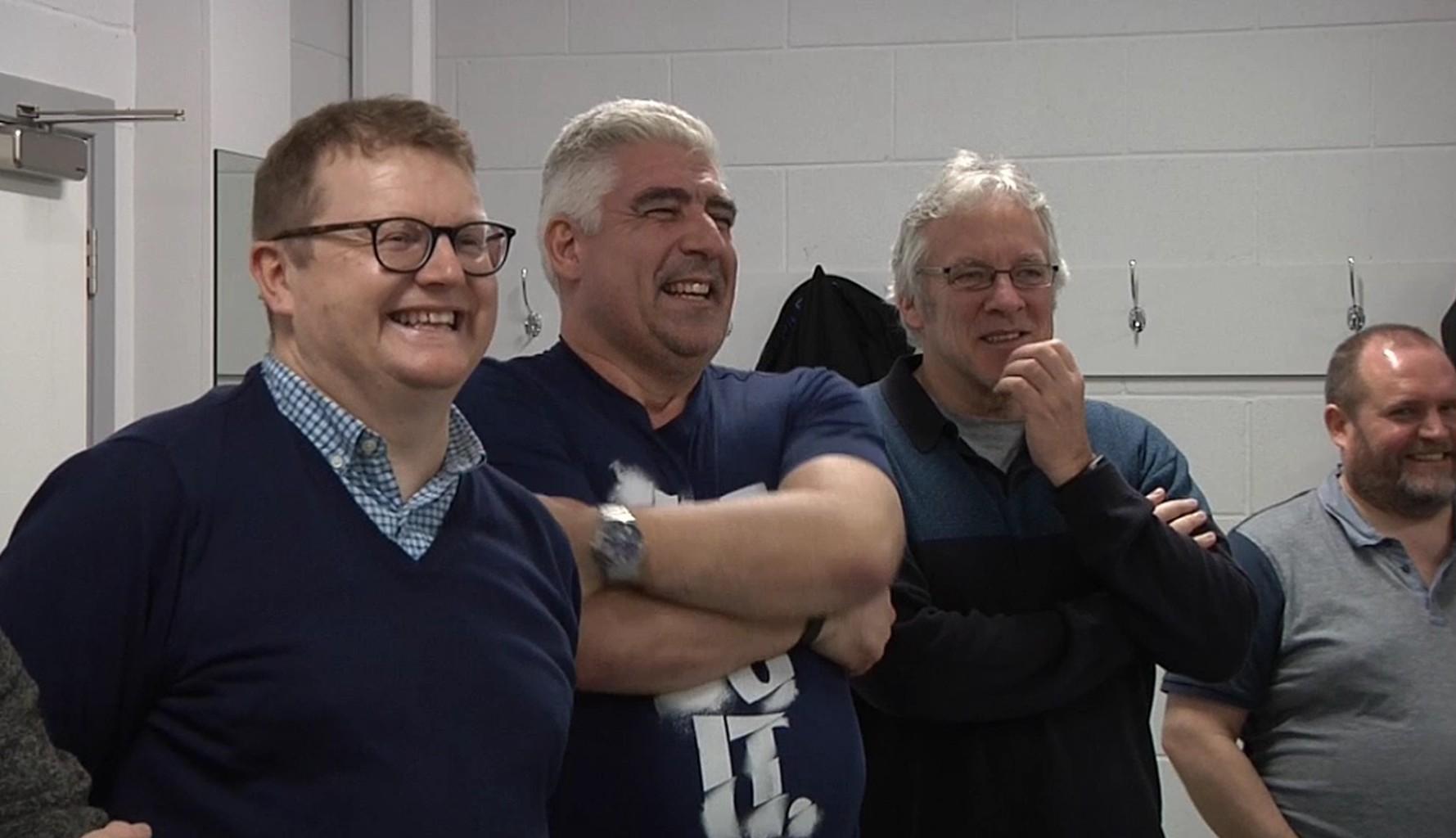 FFIT for life with new SPFL Trust league pilot
Written By SPFL Trust Media Centre
Liam Ross reporting for the SPFL Trust  
Finding the time to exercise is a constant struggle. With jobs, kids and other commitments, many are too exhausted to find the motivation after a long day.
With this in mind, the SPFL Trust's pilot programme called FFIT Challenge League has taken place over the last few weeks to examine whether incentive can act as a supporting factor for those participating in the highly successful Football Fans in Training programme (FFIT).
A four-club tournament involving Celtic, Dunfermline, Hearts and Hibs saw them competing against each other to see who could accumulate the most steps during a fixed three-week period.
Participants used Garmin devices to track their movement, encouraging them to rack up as many steps as possible.
The initiative followed a league format with each team given a fixture where they battled it out against each other.
Hearts fan David Chisholm believes the competitive side of the programme has been "superb".
"Playing against other clubs gets the old fires burning from the competition, because I think most of the guys used to play football at some level when they were younger," he said.
"This has just reignited all the fire that perhaps when we get older we don't have as much of.
"We're becoming a little family. No one in there wants to put on weight, we all want to try and lose weight from week to week."
FFIT promotes the health and wellbeing of those aged between 35-65 years old who are obese.
Dunfermline participant John Horne struggled to eat healthily, but the social aspect of the programme has convinced him to change his lifestyle.
"This has made me get up off my back side and get moving," he admitted. "I've lost a bit of weight since I started it so I'm happy to keep going with that.
"Being with a crowd has been much more motivational.
"I'm much more aware of what I've been eating, cutting a lot of the rubbish and definitely feeling the benefits of it so far."
Celtic participant Anthony Day enjoyed using the device as it was very easy to track his progress.
He explained: "You can get a lot more information out of what you're doing without thinking too much about it.
"In terms of your day to day life with the phones and the apps it's a really good way to do it.
"It's good that they measure blood pressure and things at the start so in terms of being here with my Dad it's a good way to keep fit together."
Both John and David said they have bought fitness trackers after using them on the programme.
John added: "This gets me out and it's definitely been a great help this winter, I recommend this to anybody who is a little overweight and wants to get out and about.
"There's absolutely nothing to lose except a few kilos and a few centre metres around your waist and there's a chance to meet new friends which we've all done. It's a win win for everyone."
It was Hibs who ended up winning the FFIT Challenge League, defeating Edinburgh rivals Hearts to top spot.
Former Hibs FFIT participant Brian Ruxton has lost over three stone since he joined in 2011 and now helps with coaching the current programme.
"I wasn't yet 40, badly asthmatic with other health problems and with having a young child, I really needed to change my life," he said.
"I really engaged with it, I tried very hard to moderate what I was eating and made sure I was going out and exercising and lost a lot of weight over that time.
"It really has changed my life, health issues that were relevant then are pretty much irrelevant now. I was dependent on my inhaler, but now it's not an issue at all."
Brian also thinks that the challenge league offers something different by adding some team mentality.
"I think having a goal of going and trying to beat someone else has certainly helped. Specifically, against Hearts!
"We had walking groups in the evening and probably did around 10,000 steps each and that really helped motivate the guys, but also get the step count up as well, I'm really proud of the achievement they've done.
"A lot of the goals you have in FFIT are specific to you whereas this is one everyone has been able to embrace and join together with."
The final standings are shown below with the date for the trophy presentation to be announced.
Watch out for our behind the scenes film, which will be published after Hibs are presented with the FFIT Challenge League trophy at Easter Road.