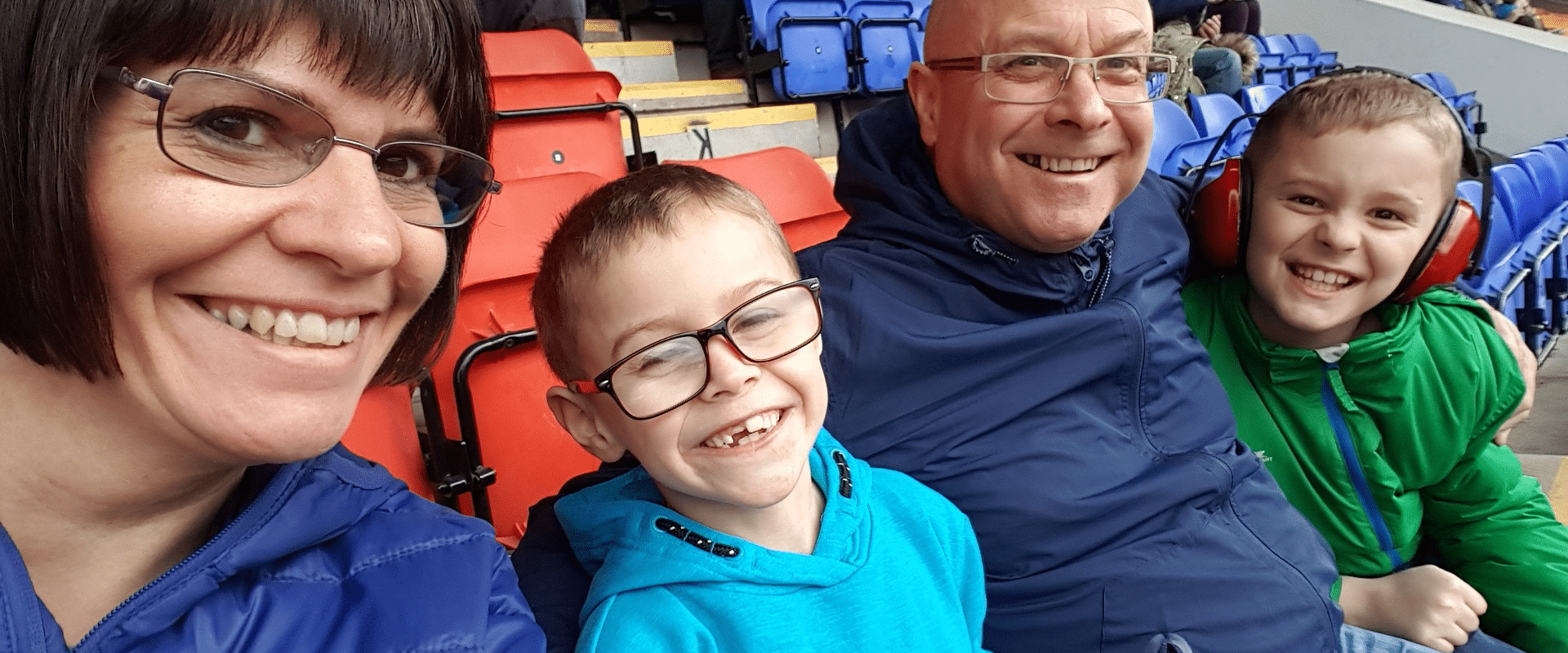 Family Fund: International Families Day
Written By SPFL Trust Media Centre
Today is International Families Day and although football may not be happening right now, we want to let you know about the fantastic Football for All initiative for when kick-off comes round again.
Family Fund is the UK's largest charity providing grants to families on low incomes raising disabled or seriously ill children and young people.
In 2019, they helped 6,268 families who face daily pressures on their time and finances across Scotland with grants.
Family Fund and the SPFL Trust teamed up in 2018 for a pilot scheme, Football for All, which provides families supported by the charity with free tickets to a number of league matches at SPFL clubs across Scotland during the 2018/19 football season.
This helps families who might otherwise not be able to afford to attend a football match the chance to enjoy the experience of seeing their local team.
Tickets to selected home leagues games are available from a host of SPFL clubs (or they will be when supporters can attend games).
Anne-Marie Ramsay attended a St Johnstone vs Aberdeen game in February 2019 thanks to free tickets from the scheme. It enabled her to take her son Daniel who has autism, to McDiarmid Park
"We thoroughly enjoyed the afternoon at the match," she told us.
"Daniel had a really nice day out and loved being with all the family at this special event."
They were treated like royalty in Perth, the visit having a lasting, positive impact on the family.
Annie-Marie explained: "The staff invited us to arrange a visit before the game to get familiar with the stadium but we didn't feel the need to do that.
"We turned up an hour early on the day when it was still quiet and saw the team bus arriving much to my other son Robbie's delight.
"Daniel wore his ear defenders in case it was too noisy for him.
"He loves to get away and get a change of scene, and he even managed to sit still for three hours, he really enjoyed himself.
"He still talks about it and even remembers the date of the game!"
St Johnstone FC's Support Liaison Officer, Beverley Mayer, said:
"Applying for tickets under the scheme is easy, but it can be quite daunting attending a live sporting event in unfamiliar territory for the first time, particularly one where there will potentially be thousands of people in attendance on the day.
"When families apply for tickets we offer them the opportunity to have a look around the stadium prior to the date of their chosen fixture, to familiarise themselves with the surroundings, such as the turnstiles, kiosks, loos, quiet spaces, etc.
"We want to show potential new fans that we are fully inclusive and our stadium is accessible.
"We'd like everyone to feel safe and enjoy their matchday experience with us, even if the result doesn't always go our way on the pitch!
"Disabled people are the largest minority group in the world and it's vital that football, the most popular sport in the world, continues to play its part in promoting access and inclusion for all.
"The 'Football for All' scheme allows families to experience The Beautiful Game for themselves, and those experiencing live football at McDiarmid Park for the first time could well go on to be lifelong supporters of St Johnstone FC."
You can find out more about Football For All here.