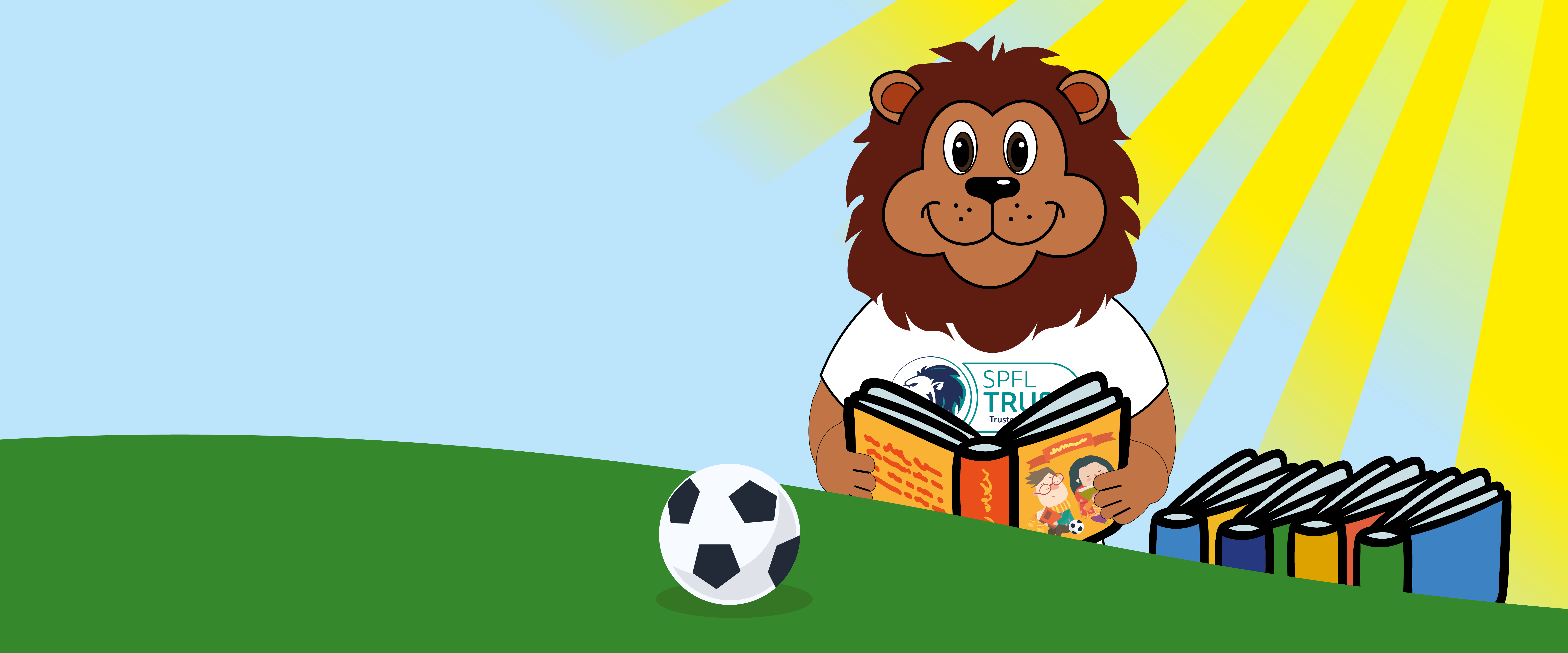 Increase in 4-4-2 Reading Challenge participation
Written By SPFL Trust Media Centre
Our 4-4-2 Reading Challenge Project Report is released today, revealing an increase in children engaged, and challenges completed despite the impact of Covid-19.
Key headlines:
60% increase in participation
38% increase in books read to get tickets
Gàidhlig version of the challenge introduced for the first time
Despite the issues associated with COVID-19 and the early end of the project for this academic year in March 2020, more children (+60%) took part in the challenge.
This converted to a 38% increase in the number of books read.
Whilst some of the other metrics used to determine the success are slightly down on a comparative basis, the trend of activity suggests that – across the board – the project would have shown growth by all measures had the participation period been the same as 2018.
SPFL Trust chief executive, Nicky Reid, is delighted with the project's success after two years.
"The 4-4-2 Reading Challenge initiative is designed to encourage children who don't regularly visit the library or attend a sport to do so," she said.
"As such, we think it's a real win-win opportunity for all concerned. The programme has engaged with nearly forty thousand kids in just under two full seasons, and we hope that can continue to grow."
In 2019-20 we were delighted to secure a grant from Bòrd na Gàidhlig to enable the challenge to be accessible in Gàidhlig. This comes at a time when there are an increasing number of schools providing Gaelic Medium Education (GME) across Scotland.
David Boag, Director of Language Planning and Community Developments at Bòrd na Gàidhlig said: "Bòrd na Gàidhlig is delighted to have supported the 4-4-2 Reading Challenge to ensure that pupils with Gaelic can participate in this exciting initiative.
"The project supports the aim that Gaelic is used more often, by more people and in a wider range of situations."
First established in 2017, our incentive-based programme inspires children of primary school age to read four books at their local library.
In return they earn two tickets to a participating SPFL club, free for themselves, and discounted for an adult.
Here's how the programme works:
Choose and borrow four books
Collect one stamp for each read book on a handy postcard
Exchange the card for a FREE child's ticket and a discounted adult ticket for SPFL football matches at participating clubs (subject to terms and conditions)
Our partners at the Scottish Library and Information Council (SLIC) recognise the value of the 4-4-2 Reading Challenge in helping libraries across the country secure a better future for children. Their support across the library network in Scotland has been crucial.
Pamela Tulloch, chief executive at SLIC, explains: "The 4-4-2 Reading Challenge is an excellent example of a successful partnership, making reading fun and exciting, as well as encouraging children to be active and seek out further interests."
Download your copy here, or view our Flipbook version, below.